The return of the ugly duckling
You won't believe what the creators of AMD processors had to listen to over the years. Too slow, too hot, too old-fashioned. AMD users jokingly reported that they no longer needed to turn on the heat during Winter while their PCs were running and sarcastically raved about their unexpected floor heating. Low-budget PCs come with AMD CPUs by default, they were the second best choice, ideal for smaller pockets. Comparisons to the energy efficiency of old coal power stations were drawn, their naming scheme (AMD Bulldozer? They should have gone with Bobby Car) was ridiculed. But suddenly, the tides have turned - and the reason for that is called Ryzen.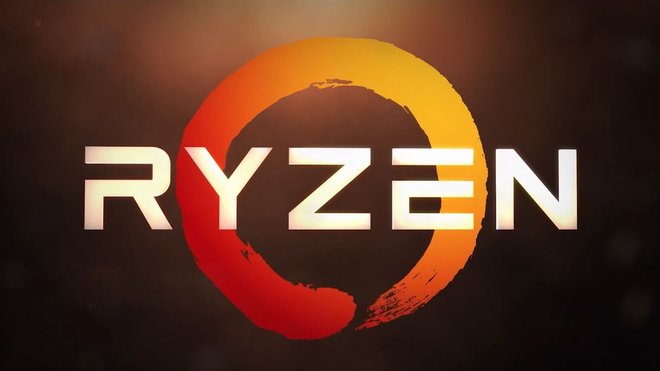 Media representatives seemed surprised at first. They received emails asking them to get in touch with Intel before they would report on the new AMD flagship processor. Whatever happened behind the scenes, it was clear - someone was getting nervous. And understandably so, the last years have been easy going for Intel. Year after year, processor performance was moderately increased while AMD seemed a distant second, being the market leader was great. Prices were steep but since there was no real competition, they could afford it. Lately, test results have been piling up that indicate AMD is no longer playing catch up but taking the lead - and in style.
Ryzen (a play with words involving horizon and zen) is scheduled to become a big hit, if you can believe the hype. AMD's benchmarks show their product running circles around the competition, naturally, we'd better take the data with a pinch of salt. Companies generally only publish tests that conclude favorably on their products. When a Chinese team recently tested the AMD Ryzen 7 1700x against an Intel Core i7 6800k, it got really exciting. Both processors cost about the same (about $430), AMD's processor features 8 cores and Intel's model comes with 6. I don't want to bore you with the details, let's just say that Ryzen beat the competition in 30 out of 37 tests, and when it didn't, the performance difference was marginal. I'm not a friend of hysteria so: AMD hasn't "wiped the floor" with Intel (as was stated somewhere else) but simply launched a highly competitive product, finally. Even power consumption, a long-time Achilles' heel, is now acceptable and now a little below that of the competition.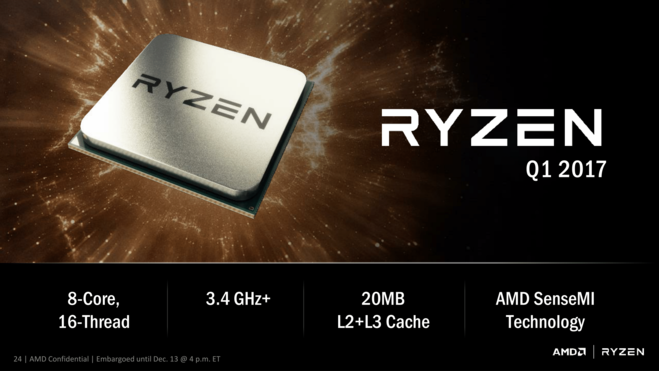 The press is euphoric, even though they haven't got their hands on samples yet, as they've been hoping for a fierce product battle for a long time. We customers might also profit since Intel won't take this lying down. Whether they will cut prices for some of their processors, as rumors say, or respond with new models remains to be seen. Insiders are already reporting a full retaliation in the shape of a massive 12-core Skylake-X-CPU by Intel - but nothing has been confirmed so far. For now, preorder numbers for Ryzen are skyrocketing and the processor is already sold out at various stores. I recommend you wait and see. We haven't seen any independent tests yet, more budget-priced 4 and 6-core processors are still in development (and estimated to be in a $200 - $300 price range) and many users are likely already satisfied with the performance of their current PCs.
There's also mild confusion concerning the compatibility of Ryzen with older Windows versions. Originally reported to be fully compatible with Windows 10, Windows 7 and Windows 8.1 by AMD, the company has now gone back on this statement. There will be no "official support" for older versions of Windows by AMD, meaning their newest processor may either not work at all or deliver less performance. Whether this is, once again, Microsoft's fault, since they refuse to update the affected Windows versions, is a matter of opinion. I for one will lean back in anticipation of interesting reviews and rejoice at the fact that, finally, there is going to be new and exciting processor wars.