Offline Christmas shopping - a self-experiment
I recently read about the precarious situation retailers across the country are facing today. The articles conjured up the image of gray and lifeless inner cities with only a couple of hairdressers, knick-knack stores and bakeries able to brave the exodus. At the same time, package delivery services are buckling under an ever increasing barrage of packages. What would it take to keep me from ordering my gifts from Amazon and others online and instead make my purchases downtown?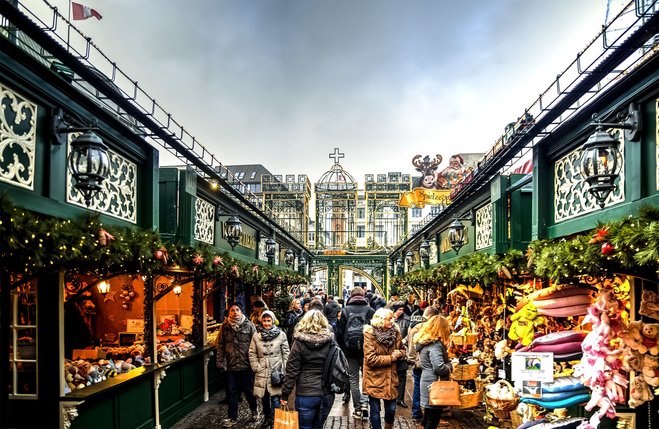 Getting there wasn't too bad with very few traffic jams. Since I also needed to purchase a few bulky items I took the car and had fun with overcrowded garages. Once I had almost circled the entire inner city, I found a seemingly neat spot in a suspiciously cheap parking garage! Hesitantly, I drove in and entered - the garage of horrors. Apparently exclusively designed for cars the size of an old VW beetle, I barely managed to steer my Japanese intermediate car around the tight corners undamaged. Lights reminiscent of early Alien movies and crumbling plaster walls completed the sad picture. Parking spaces were so narrow, there was no way anyone could fit a SUV or limousine into them which led car owners to adopt a rather imaginative parking strategy across all floors. I finally managed to squeeze my vehicle into a crooked parking spot, ignored the alarming stench and headed towards the city center!
The impressions I got barely compare to sitting at home in front of a laptop computer. The scent of the Christmas market, the decorative lights, even the many heavily dressed visitors many of whom carried huge loads along the alleys all helped (re)kindle my Christmas spirit - and buying mood. There were (mostly elegant) decorations at every corner. Had I been visiting the wrong places to make my Christmas gifts all these years? How much did miss while I made my purchases online? My first book purchase seemed like the right way to start things off in the right direction. Prices felt very similar to online offers and the overall selection was vast and a source of inspiration. The staff left me alone until I put on a questioning look and, once I did, I received valuable tips from a seemingly well-read salesclerk. There were no long lines at the checkout (probably the norm in the age of the ebook) and I had a fun shopping experience.
In contrast, trying to find an electric train set for my nephew turned into a game of patience. I had done some basic online research and was willing to pay 25% more at a local store. As a childless computer scientist, I don't know the first thing about toy trains which is why I went into the first store I could find - a big mistake. With an icy countenance, I was told they carried only wooden toys free from tropical wood and, naturally, fair-trade only. A little abashed, I left the elitist location and quickly found myself in a colorful giant store with decorations (somewhere between Japanese anime and an LSD overdose) that blew the walls right off of good taste. They were bound to have what I needed! Indeed, they did - but for a whopping 50% more. I understand that store area, staff and decorations cost money but to pay 50% extra? I moved on and eventually found the item I was looking for in a department store that was in the process of shutting down their toy section. Slowly, I noticed the wear and tear of schlepping around various items. Hot chocolate to the rescue.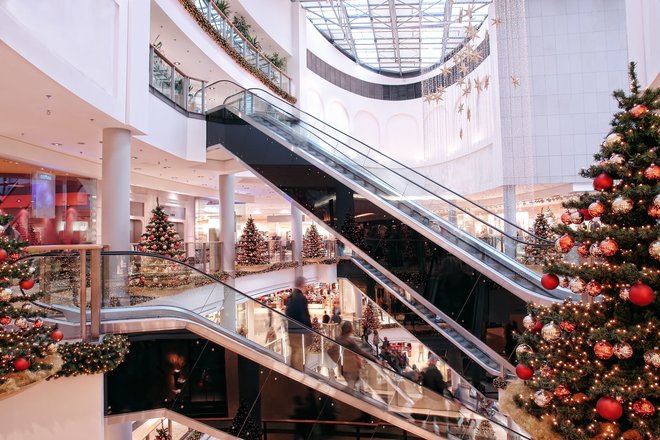 Next on my list, hard liquor. You can't go wrong with alcohol! A decent single malt whiskey meant to exhilarate the palate of a good friend didn't take long to get and at no noticeable extra cost. As I entered the store, I was welcomed by a venerable elder gentleman who patiently listened to my every request, offered excellent advice and let me leave happily with a bottle of his finest. He knew every flavor, wasn't even trying to sell me a €100 bottle and gladly shared his vast subject knowledge with me. No Internet store can compete with that! That's how you gain regular customers and I'll definitely get myself some fine liquor there some other time.
Electronics, an area I know much more about, is where things took a turn for the worse. Outdated devices, often still priced at their introductory prices, aisles lined up with bottom-of-the-barrel items and salesclerks who didn't know the first thing about their products. No buy, time to make a quick exit! Entering the perfume store, my senses were deafened and even the lady wearing an angel costume that welcomed me couldn't restore my sense of smell. Faced with a barrage of competing fragrances and almost blinded by dazzling light, supposedly meant to instill a sense of heaven, I barely managed to pay for my perfume before I quickly escaped. They charged 15% more than comparable online sites which was still within my budget boundaries. After that, I needed to recharge my batteries with a bratwurst.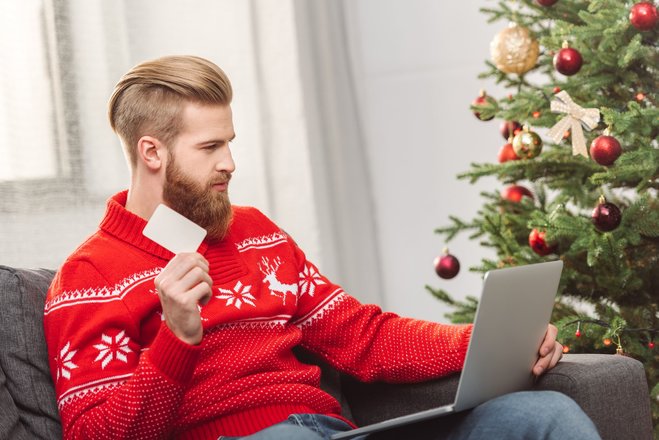 There's always online competition

Finally, I came to a camera store which, unexpectedly, became the highlight of my trip. A friendly and hugely competent gentleman with a knack for talking shop and chitchatting proudly showed me his collection. It felt like I was talking to a friend eager to help me with great buying advice and tips. He was about the size of his lenses and just as rotund but his product enthusiasm was highly contagious. I went for a lens that was priced roughly 20% above the regular Internet price but the great advice completely made up for that and I was absolutely sure I had bought the right item.

As the hustle and bustle in the alleys came to a climax, I made a turn for the parking garage and drew my first conclusion. I didn't get everything I needed. There was no antique shop within walking distance, posters seem to be out of fashion, the non-mainstream audio CDs I wanted were nowhere to be found and aquarium supplies are available at special stores only. I'll have to get these items online. Still, I've made the decision to visit the inner city more often to support our local retailers. Not only is it more fun than sitting in front of a display watching little pictures of Santa above the offers but it also gives me the feeling that I'm contributing to job security for our local businesses. And I'd rather keep my inner city alive than leave the field to Amazon and others without a fight. Oh and by the way: where ever would I be able to buy a brat online anyway?

What I would like to know: where do you buy your gifts? Are you still visiting local stores or do you do your shopping online?