8+1 worthwhile apps for your Android phone
It's good apps that bring smartphones to life but app stores have unfortunately become somewhat of a jungle over the years. Many apps require far too many permissions while others cram home screens full of ads or become usable only after features have been unlocked through in-app purchases. That's why I like to look for open-source alternatives. Their source code is freely available, commercial interests play a minor role (contributors appreciate donations though!) and quality control is achieved through community participation. So let's look at 8+1 apps that deserve your attention!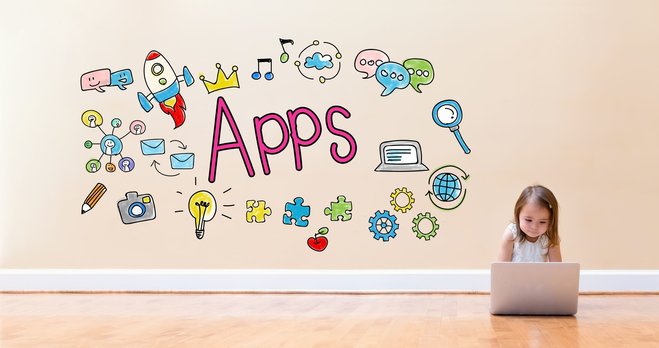 A slightly drunk computer scientist once remarked nothing was more fleeting than love - except decent WLAN. And even if your philosophical ambitions are lower, you'll likely still be all too familiar with WiFi issues. Which spots offer the best reception and how many walls are in the way? Where would a repeater make sense? There are dozens of apps to this effect that require just as many permissions or get bogged down by a myriad of ads - and then there's WiFiAnalyzer. Naturally, the app is open-source, includes no ads and just does what it's supposed to do. Signal strengths, fluctuation or channel usage? It's all here, fully adjustable and customizable for best results. Even if you're already content and merely curious, you'll find loads of information about neighboring networks, router performance and a lot more.
What better way to pass pesky waiting times than with a little game? Since I like classics, all of my phones have the good old Frozen Bubble installed. You play as Tux (a cute penguin and Linux mascot) who shoots colored frozen bubbles to form groups of the same color. Simply tap to shoot. Every time a group contains at least three bubbles of the same color, the group disappears. The object is to clear the whole screen before a bubble passes a line at the bottom. What may sound easy can quickly lead to serious addiction - and the occasional cursing and swearing. The game isn't mindless fun either since, especially in later stages, a decent amount of strategy is required. Frozen Bubble requires only a minimum of permissions and space and is also light on your traffic contingent due to the total absence of ads.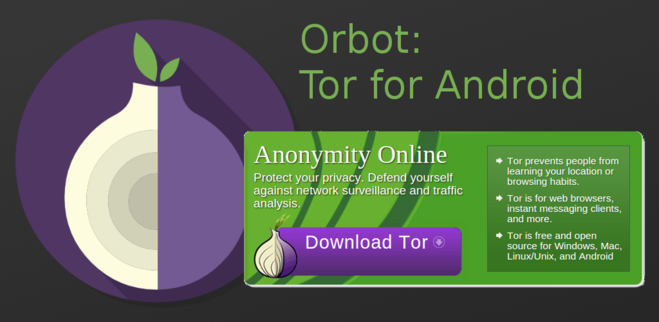 Would you like to browse the mobile web fully anonymously? Meet Orbot. What may sound like a disgruntled robot is an easy gateway to the already discussed Tor network. If you're okay with slightly slower loading times (it can get quite slow sometimes), you'll find this a great way to safeguard your privacy on the go and for free. Your network traffic is routed through multiple encrypted servers which makes tracking you incredibly hard even for seasoned snoops. Orbot works perfectly with the Orfox browser, both made by the same developers, which remains particularly guarded whenever websites or service providers try to gather or collect data from you. As with all apps of this kind, it pays to take a look at the tutorial first (also available on YouTube) to avoid unnecessary frustration.
Alright, I'll admit it. Sometimes when I'm installing apps, I go a little overboard. Like when I installed Kodi just to watch a couple of videos on my phone. That's like putting a skyscraper in an allotment garden - trust me, it's great fun. Made by XMBC, Kodi is a full-fledged media center application with all the bells and whistles both visually and feature-wise. Once you've mastered the quite complex handling, you can embed, stream, customize and play anything and everything media-related. A true revelation on PCs (some Ashampoo staff members would gladly name their sons Kodi), the phone app offers a comparable feature set on the go. If you simply want to watch videos on your phone and would rather not spend ample time learning the app, you should go for VLC instead. Already a favorite on PCs, the program's also available for Android phones and can handle all your video playback needs with ease.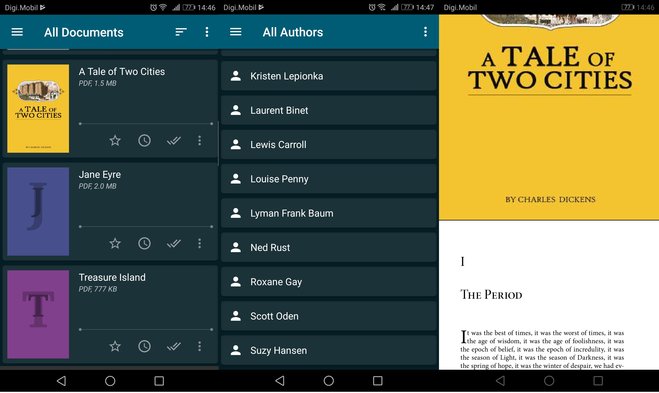 Whenever I see my boss use his phone, there's a fair chance he's reading an ebook on it. If you're looking for a fast compact solution that doesn't want to sell you additional features or take over your device in terms of permissions, ReadEra will be perfect for you. It's a lesson in just how simple a decent reading app can be. The app quickly scans your phone and lists all supported files with a small preview. Supported formats include the popular EPUB, PDF, DOC, TXT and even less common types like DJVU, FB2, MOBI and many others. It not only obviates the need for a separate PDF viewer but also makes for hours of stress-free reading due to its great program stability. The only drawback is that the program doesn't support DRM-protected files for licensing reasons. For that, you'll have to look elsewhere.
You can't have a computer without passwords and phones are no exception - quite the opposite if you use them often. While there's no shortage of commercial password apps, there's at least one good free alternative: Keepass2Android. It's an open-source password manager with strong encryption and support for all browsers I know of. The developers even took security one step further by providing their own software keyboard for password inputs because default software keyboards aren't protected enough against access attempts from other apps (like spyware). As far as permissions go, the app restricts itself to the bare minimum. That's very laudable indeed. And if you have any questions about a required permission, a short Internet research will quickly reveal why it is needed - there are certainly no data thieves at work here! If you're looking for a password manager, go check it out - unless you expect an ultra-snazzy user interface (apparently, some want eye candy even from their password managers).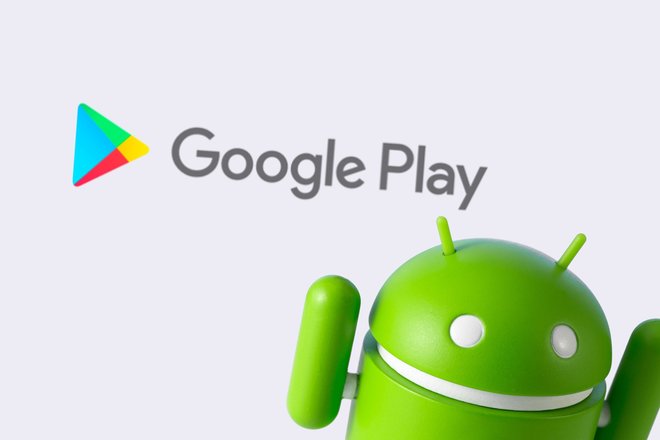 Here's where you can get all these great apps

There a times when you might wonder what hardware is built into your phone. CPU Info will give you this information along with many other details. Not only does it list every single component and its properties in great detail, it also tells you everything about your available disk space, installed Android version, battery status and built-in sensors. Installed apps are also included along with live CPU and battery temperatures. Admittedly, the app is as thrilling as a ring binder visually, but it does what it says with speed, reliability and accuracy.

It's now time for one of my all-time favorites: Open Camera. If you're not satisfied with the out of the box photo experience your phone provides, feel free to try your luck with the dozen different settings this app has to offer and make the most out of your shots. You won't regret it! Different color effects, scene modes, white exposure modifications and face recognition are a welcome bonus on top of the usual standard features. You can also drag your favorite features into a side bar to avoid lengthy menu navigation. Trying out the various settings and optimizations is great fun and the results definitely beat the default automatic mode. Realistically speaking, the app won't turn your budget phone into a professional camera but the difference is noticeable. And if your phone is compatible, you can always install Google's Cam HDR+. Apparently, the app won't stop processing until your photos look decent - with truly impressive results.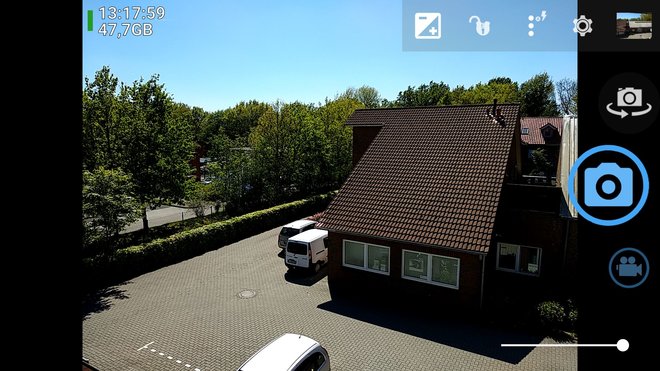 s

May I present another uncommon app? I surely hope so! DailyArt is a treat for all art lovers. Every day at 7 pm, it presents me with another masterpiece. Works range from classic and famous paintings to modern pieces and always include a brief summary about the artists and their lives. They app just recently received a major update and the dedication of its makers shines through at every corner. Some may find the app unnecessary but I tend to enjoy the few minutes of peace and beauty DailyArt gives me every day.

This week, my question for you is very easy: which free software gem is missing in this article? If you're interested, I will gladly extend the list and I can't wait to see what pearls you have on your phones!

If you're wondering why there was no mention of iOS apps: frankly, I'm not an expert on this matter. Since I only recommend what I've tried myself, I'll leave iOS articles to others. So Apple users: go easy on me! Next week's article will cover a different topic, I promise.

Ic 2:guardianproject.info Pic 3: appuals.com