Amazon Fire TV Stick 4K Ultra HD: a product test
Streaming is gradually replacing traditional TV (especially for younger viewers). Amazon Prime, Netflix, Spotify and many other services offer around-the-clock entertainment. Let's take a closer look at what is likely the most popular piece of streaming hardware: Amazon Fire TV Stick 4K Ultra HD. Compared to its somewhat sluggish predecessors, this device is said to deliver lag-free 4K and decent processing speeds at an attractive price point (usually $50, $25 on sale). Reason enough to order one and put its through its paces!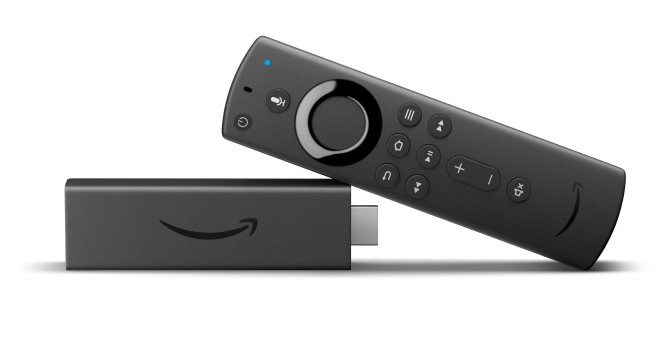 If you're unfamiliar with the idea of streaming: The stick is meant for those you wish to watch series, movies and other content from Amazon (Prime), Netflix, media libraries or other streaming services either on their TVs or computer displays. The device needs a rather beefy WiFi, with 25 Mbit/s for 4K Netflix content but only 15 Mbit/s for 4K content from Amazon (Full HD requires about a third of the bandwidth for each), as well as a halfway modern TV. There are no built-in facilities to record what you see or output audio to your dedicated surround system and ports for optical signals, as present in many Android TV boxes, are completely absent.
Just one day after my order, a small package arrives. It contains the usual: charger, short power cable, brief instructions, remote control, HDMI extension cord and, naturally, the stick itself. The design is fairly unimposing and the device looks like a thick, somewhat bulky USB relic from the past. Aside from the micro USB port for power and the HDMI output, it's black plastic all around. So what's the extension cord for? I get my answer as I soon as try to plug the stick into my TV: it's too bulky and won't fit into the rather small port. The extension does the trick, but now the whole contraption sadly dangles from the side of my TV.
Let's talk tech specs. After all, 4K demands a lot of processing power. The stick features a quad-core CPU with up to 1.7 GHz per core, 1.5 GB of RAM and 8 GB of storage space for apps and other media. Two antennas provide WiFi connectivity (802.11a/b/g/n/ac) and Bluetooth (BT 4.2 and BLE) is also supported. Cramming this much technology into a small case of 108 mm x 30 mm x 14 mm that weighs just 53.6 g is an impressive feat in itself. Apparently, overheating is not an issue, as there are no fans or ventilation openings. The device needs an external power supply because USB ports alone can't supply the required voltage.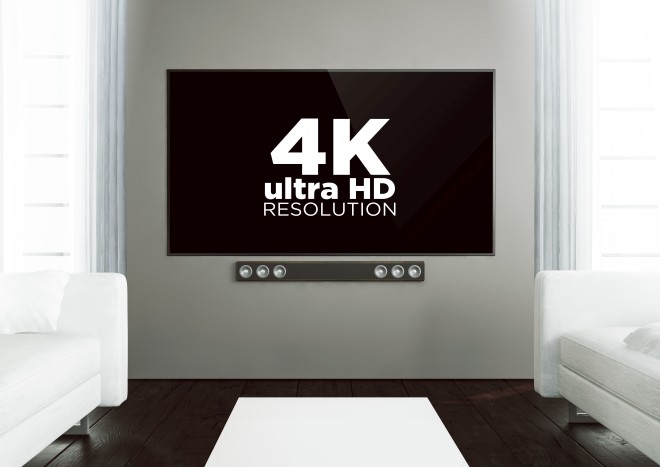 During first use, I quickly enter my WLAN key and run the inevitable software update. Naturally, the stick is a few versions behind the latest available software but, after 15 minutes, that issue is taken care of. This is an Amazon product so I enter my account credentials and confirm I wish to link the stick to my account (Why else would I enter my data?). Next, the stick wants to know model number and manufacturer of my TV to enable volume and power control. My model isn't listed so I have to scan through 17 frequencies to find a match. What a nuisance!
As far as speed goes, the difference to previous generations, including the venerable Fire TV Box, is clearly noticeable: No more sluggish menus or laggy framerates, unless the device is installing software or performing background updates. Boot times are short, a single button press instantly brings the stick to life. Voice input also works. Still, I prefer talking to family members over Alexa, which is why I only briefly check out Alexa Voice Remote and stick to buttons otherwise.
So far, my impressions have been generally positive. It's the software user interface that can't quite keep up with the hardware. Don't get me wrong, everything feels snappy but it feels slightly crowded and jumbled. Unless I select a specific category, apps and movies are listed together and, while I can of course rely on the usual navigation scheme (up, down, left, right, select, back), the implementation could have been less messy. Especially beginners will likely feel overwhelmed and have a hard time finding their series and movies. It's also (intentionally?) difficult to tell content that's included in my Prime subscription from pay-to-watch content. At least, I get a "warning" and confirmation prompt before I make a purchase.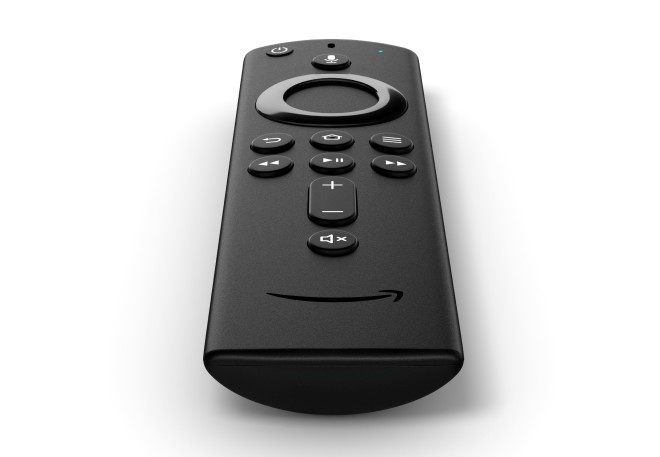 Time to find out how the competition is doing on Amazon's device. The Netflix app is already pre-installed. I decide to add two additional music apps, a movie service and a sports channel. Media libraries, as provided by various TV networks, are supported through dedicated Play Store apps and work fine for the most part. It seems Amazon is no longer playing favors, as it did with Google's YouTube in the past, and now lists all apps and channels in the start menu, regardless of their creators. Kudos! I'll skip games and web surfing, since there are far better devices covering these use cases out there.
Now, let's talk about image and audio quality. The 4K display is jaw-dropping and runs at buttery smooth 60 fps. Reception is excellent and significantly better than with previous sticks. Even a wall and a 15-meter distance pose no problem. The number of 4K titles is still small but the stick plays all of them flawlessly. The audio is clean and stutter-free, another definitive improvement over previous generations. Naturally, the 720p and 1080p fallback for older TVs also works perfectly. The remote control is Bluetooth-based so there's no need to point it directly at the screen. The stick handles all supported video formats equally well. This includes Dolby Vision, HDR 10, HDR10+, HLG, H.265, H.264 and VP9. Supported audio formats include AAC-LC, AC3, eAC3 (Dolby Digital Plus), FLAC, MP3, PCM/Wave, Vorbis and Dolby Atmos (EC3_JOC). That will do for most users!

My conclusion is simple: If you're in the market for a plain and simple streaming device that outputs videos, TV content (via apps) and music to your TV set, you'll get a lot of bang for your buck with this one. Image and audio quality is excellent and the overall system feels snappy. Handling is okay and the software lineup is passable. Even though its an Amazon product, the platform appears to be open enough to third-party content. However, if you're looking to record streams, connect your premium HiFi equipment or individually customize your experience, look for an Android or Linux-based TV box instead. Fire TV Stick 4K Ultra HD does a lot but there are limits, both hardware and software-based. Amazon managed to come up with a reasonably priced solution that appeals to streaming newcomers and balances hard and software constraints surprisingly well. If you already own a Fire Stick or Fire TV, the question is whether better responsiveness, 4K content and support for Dolby Atmos are enough to warrant another purchase. The decision is yours!
What I would like to know: Do you already stream content and, if so, what hardware do you use?
Pics 1,2,4: Amazon.com, Inc.