Traveling Jedi Part 1: Car sharing with DriveNow
As a frequent business traveler, I constantly need to commute between airports, cities and my clients. Until now, I went by bus, taxi or train, mainly based on current rates and fares. I've seen a lot on these trips but that is another story. For some time now, German cities have added another mobility option: car sharing. We love to share. Tools, office spaces, pets, marriage partners (not official but feasible). Now, we're sharing cars. I like the idea of sharing. It's environmentally friendly, inexpensive and in a way counteracts social isolation. Sharing is social and deserves support.
Back to business. The list of car sharing providers has grown to more than 10 different companies. Among Flinkster, Car2go, citeecar and many others, one stands out: DriveNow. The cooperation between BMW and Sixt with more than 360k customers is strategically sound. BMW = high quality cars. Sixt = ample know-how in car rentals. As an open admirer of BMW, I simply see no alternative. Only the name could be better: BMixt. Joking aside, DriveNow works reasonably well and employs integrated call to action incentives. Nice marketing move.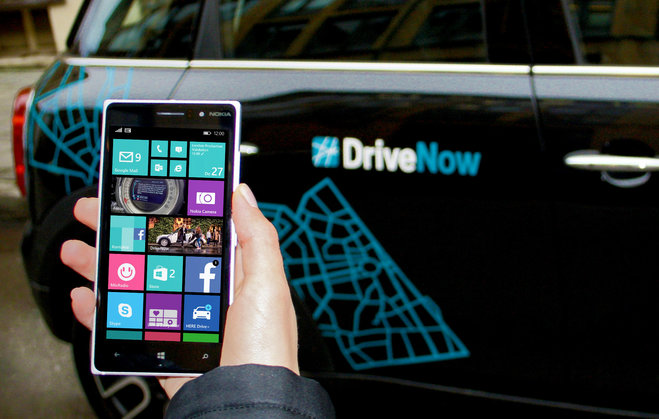 In practice:
You can obtain your ticket into the world of car sharing at one of the many Sixt counters found in downtown areas, at railway stations or airports. A credit card sized membership card then identifies you as a potential car sharing user. Around 2,350 BMWs and Minis with clearly visible Drive Now branding are currently available through metropolitan areas such as Munich, Berlin, Düsseldorf, Cologne and Hamburg. The steerable billboards are locatable and reservable by smartphone app. Everything's simple and intuitive, no lengthy getting used to required!
Step 1. Launch the app and find the nearest car.
Useful hints on car type and available gas help find the ideal car. In Munich, most cars were just 300 to 1,000m away. There is however some degree of stress, especially in boroughs like Schwabing, since any swiftly moving passerby could be a potential rival in the race for the nearest car. It may be advisable to add Run Fast to the name. RunFast - DriveNow.
Step 2. Open car
All DriveNow vehicles come with a sensor embedded in the windshield that unlocks the car once the membership card has been detected. You can also use the app to do the unlocking.
Step 3. Check car condition
Users may feel a little insecure once they go through the list of existing damages. Have I seen every scratch and every dent? What if I missed something? What about insurance coverage? You then confirm the condition of the car with some degree of basic trust and an eerie feeling and start the engine by inputting the 4-digit pin code.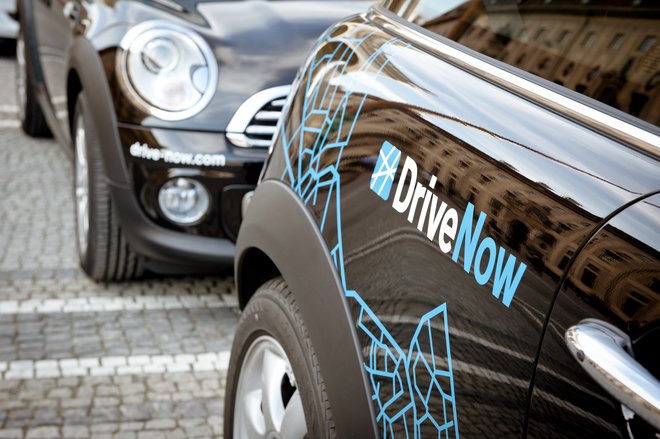 Step 4. End of the trip
To end the trip, users need to find a suitable (free) parking spot. The built-in computer behind the navigation screen kindly helps locate available spots. The checkout concludes the drive either by using the app or by locking the car through the windshield sensor.
How much is it?
DriveNow charges a little more than public transport providers but less than taxi cabs. The one time membership fee is €29. A Mini or BMW 1 is 31 ct/min. Bigger models such as the BMW X1 are 34 ct/min. A handy feature is car reservation. Reservations are free for the first 15 minutes and cost 10 ct/min thereafter. Forgetting to lock the car once parked will cost you 15 ct/min.
Conclusion
I'm a DriveNow convert. The cooperation between BMW and Sixt has brought about a well thought out and intuitive system on par with buses, trains and taxis while offering the flexibility of a classic car. Prices are moderate with the only caveat being the feeling of having overseen existing damages. Security fanatics should look elsewhere.