Too old to learn new things? Never!
Recently an older friend told me he'd like to know if his old friends were on Facebook. He had moved many times in his long life and eventually lost touch with his old contacts, you know how it is. Since I knew he owned a PC plus Internet I was about to ask him why he wouldn't simply take a look online. After all, he was perfectly capable of inputting names like Krzysztof Szyszkowitz himself! I got his answer before I could ask and it drove me mad inside. Facebook was new to him, certainly very complicated and generally, at his age… Frankly, that's a shame. He didn't lack the motivation or doubt their controversial privacy policies, he simply thought himself incapable. But why? Any moderately sane person familiar with mouse and keyboard can do so much more with their computer! "If I can show you ten guys with the IQ of a fire hydrant that made it onto Facebook, will you promise me that you'll give it a try?"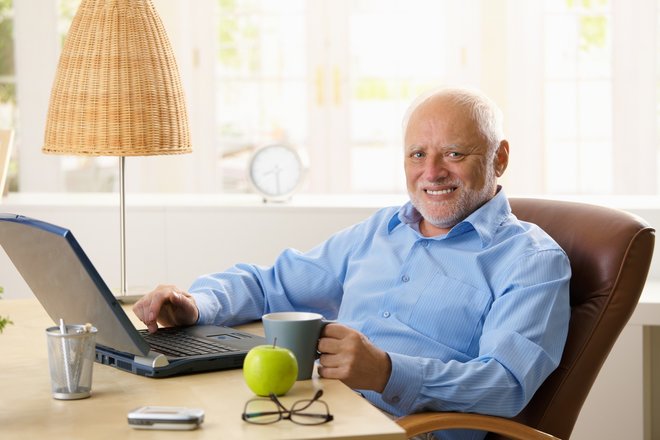 Sure, there's fear of the unknown. But just like there's no button that destroys your PC, the Internet is not a cesspool of criminals. Many believe, though, that it only takes a single wrong click on a banner and you will have purchased a fridge. Hit another wrong button and you're bank account will be empty. Things don't happen that fast! A decent security software coupled with a healthy dose of common sense will allow you to safely navigate the Internet. There's a couple of fanatics and obviously escaped lunatics on the Web but they're out there on the streets, too. If you use unfamiliar applications, the worst that can happen is that they simply won't work. Nobody will get hurt in the process and your PC won't burst into flames, I promise!
Another opinion I frequently encounter is that it takes a university degree and a wealth of technical knowledge to move freely on the Internet or accomplish certain goals with your computer. You have to differentiate: If your goal is to set up a server or rebuild New York as a 3D model you will need expert knowledge and experience. And no one can simply fire up Photoshop and know all the ins and outs of this complex photo editor right away. But is that really what you're going for? Try out applications before you judge them as too complex or time-consuming. Many companies (yes, this includes Ashampoo) invest a lot of time and effort into making software that anyone can use without prior knowledge. Social networks are designed in a way so that you only need to read what's on your screen to quickly set up your profile. Whether you agree to Facebook & Co. spying on your privacy is up to you.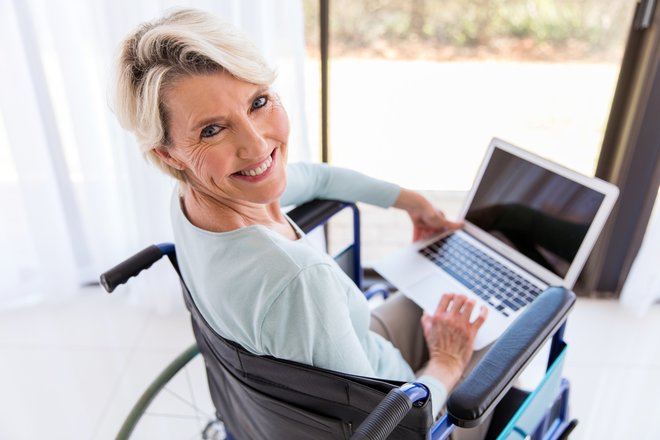 When the legs refuse to work - but the head doesn't!

Being afraid to ask is another unnecessary hindrance. You don't have to rely on friends and relatives, the Internet is a treasure trove of helpful advice! Numerous sites, millions of forums and also YouTube videos (frequently underestimated) will explain anything you can think of. It may take a while to find the right site but remember there's usually more than one page to the search results even if people barely look beyond the first results. Using search engines will broaden your horizon and, in my view, will teach you the basics of the Internet. Allow me to let you in on a secret - everyone uses Google. Even the venerable Ashampoo admins that practically live in perfect symbiosis with their servers do their research on Google just like us mere mortals. The beauty of it: The more you know, the more you will be able to grasp automatically since everything's related. There's a common thread and once you get the principle behind it you will recognize it in many applications.

Our average lifespans are increasing. Back in the day, once your health started to deteriorate you were cut off from many activities. My grandfather used to mainly look out the window, read the newspaper and rejoice at sportscasts. Today, you can marvel at the natural beauty of Iceland live on your PC, discover the old masters and find new sites and forums every day. You can still learn new languages, stay in touch with friends and family and listen to any song imaginable even if you're no longer as mobile as you used to be. Even with your rollator next your sofa, the knowledge and wisdom of the world is just a few mouse clicks away. I consider this a gift no one should pass up on!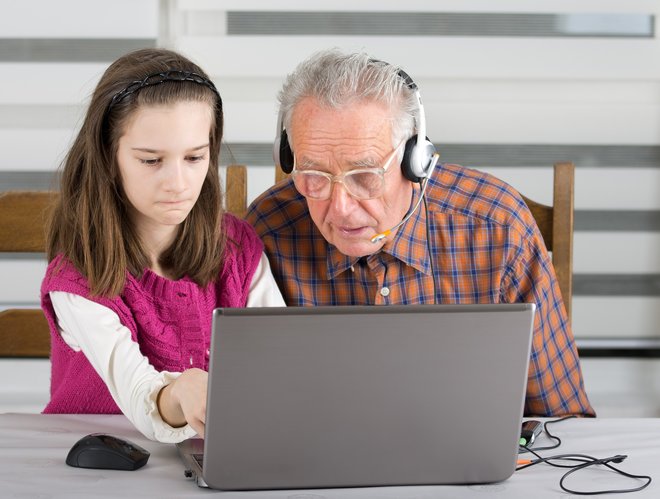 If you thought of a specific person while reading this article - show it to them. I know this affects all age groups (I like that) and maybe you can make a person's life a little better and more colorful. You may be old but you're not dead yet so why not stay curious and hungry for the world and its people until the last day? You can still find your way into the digital age at the age of 70 or over. Not interested? Not a problem, I can totally understand that. Even as a computer scientist, I know that people can live without computers and the Internet. But if you're looking over your grandchild's shoulder in fascination but doubt you'll be able to do it yourself - be brave! It's not witchcraft. All it takes is a little motivation, some concentration and an ounce of willpower. What's there to lose?
What I would like to know: When did you first start using a PC or cellphone? Any late bloomers among us? And of course: Who's the chairman of seniority? :)