Android always up-to-date - Android One
Until now, the update policy of many Android cellphone manufacturers resembled the nursing behavior of a cuckoo: they took to their heels. This annoyance has been tolerated by buyers for several years, maybe many didn't even realize the importance of regular updates. Only owning a Google-backed device like Nexus or Pixel meant you were on the safe side. Super cheap phones were sometimes even cut off from updates the moment they were sold. This grieved not only users but also Google - and it may finally be about to change with Android One!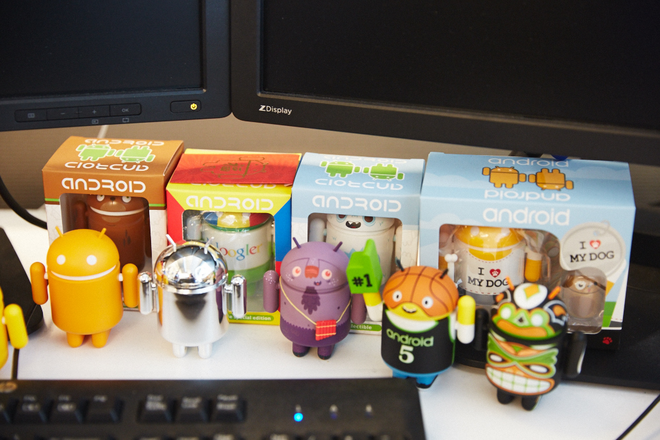 Android is not an unsafe operating system per se - as long as it receives regular updates. Like Windows, iOS and others, Android is constantly being developed further by Google and enhanced with new features, error fixes and security patches. But what good is that if only less than two percent of all Android devices are running the latest version, i.e. Android Oreo? There are numerous security vulnerabilities in older Android versions and malware authors are all too aware of that! Unless you want to walk around with a well-known security risk, you'll have to update your device frequently - if possible. For this reason, Google is now launching a second attempt at contractually binding manufacturers to provide regular OS updates.
Android One is not a new initiative (it's been fairly stagnant since 2014) but it seems to have picked up speed lately. If you don't want to spend a small fortune on a current Google Pixel device, you'll be happy to hear that there are now cheaper alternatives available. With HTC, Xiaomi, General Mobile, Sharp and Motorola on board, there's finally hope that the update dilemma can be solved. Nokia appears to be a silent participant as they've released updates on a schedule almost identical to Google's. Android One means devices are guaranteed two years of OS updates and one year of security patches afterwards. These are the minimum requirements. After that, manufacturers are free to continue providing updates if they so choose so users will once again be at their mercy. Users on Xiaomi's forum are already fairly confident their devices will receive "lifelong" (as long as the device continues to function) updates but there has been no official word yet.
As a Windows or Apple user, it's easy to shrug this all off from the sidelines as several years of updates are commonplace for them yet you should not underestimate Android One. Until now, the Android world has mostly been ruled by price and hardware specs so it'll take time for a similar entitlement mentality to develop with regard to the operating system. Even market leader Samsung has avoided to issue any definitive statements so far and if you look at the "Software Update" section on their website, you'll get the incredibly useful information that you should always update your device for security reasons. Terrific.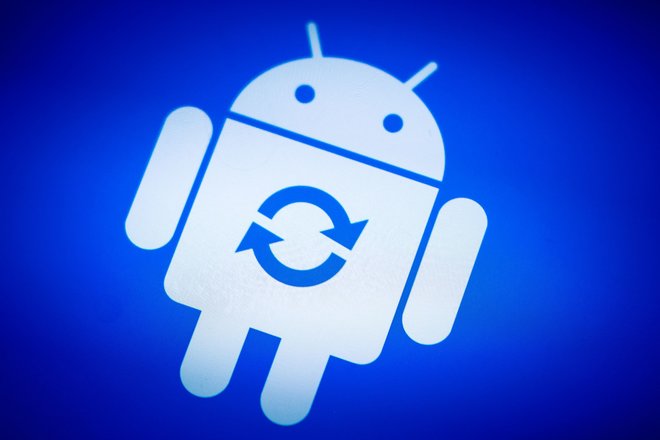 Android seems to be about more than just the number of years users will receive updates. The devices I was able to look at (Xiaomi Mi A1, HTC U11 Life und Google Pixel) were running an extremely clean version of Android and included very few manufacturer-developed apps (e.g. Xiaomi included an app for the dual camera and one for the infrared remote). Manufacturers noticeably held back and that must have been hard for them! If you've ever held a smartphone with tons of bloatware (redundant apps) and a disimproved Android system, this will make you breathe a sigh of relief. I can understand that manufacturers are trying to make their devices unique and yes, Samsung's TouchWiz may be a great experience, but is it really worth tinkering with the OS at system level? It's as if you converted a car to the extent where every repair would become a major effort! The logic behind Android One is then quite simple: if you're forced to release updates in a timely manner, you'll have very little time to adapt your own apps as that may be an error-prone procedure which is why you'll just leave it well alone - good!

To be honest, even without bundled software, Android is already stuffed with enough apps by default and don't forget the 1,000 options Google offers for every task and life situation. And if you're serious about changing the look and feel of your device, you'll find numerous launcher apps on the Playstore just for this purpose. Most users are already happy if their cellphone is simply fast, secure and ready for their preferred apps which is why Android One is such a good choice. It's up to buyers now to influence future update policies with their buying decisions. If Android One is successful, the pressure on other manufacturers to adapt their update strategies will increase. Furthermore, they might even come to the conclusion that not modifying OSes beyond recognition has certain advantages - like opening the door to timely updates. For Android itself, this could even mean the system will no longer be just measured in terms of price and hardware specs but quality and security. That would be a definitive advantage for billions of Android users - more security for everyone!

What I would like to know: would you prefer cellphones from manufacturers that guarantee several years of updates (like Android One) or are price and hardware specs more important to you? Does your Android phone still receive updates?

You can find Android One devices using "Android One" as a search term on every major Internet shop (yes, even Amazon) or (quite at the bottom) at this site: https://www.android.com/one/

Pic 1: Google Blog