Intel vs. AMD: It's on (again)!
Every large corporation needs competition, an archrival even, for interesting tales to emerge around their products. Intel have been ruling the roost in terms of chip design for many years, but for the first time since 2006, the semi-conductor specialist is gradually losing ground to AMD! Once primarily a low-budget choice, AMD's products have evolved into a genuine Intel alternative—even regularly outclassing them!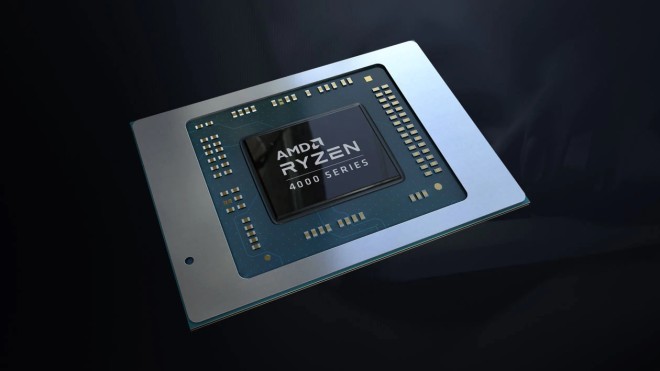 AMD's dark ages
For quite a while, the troubled AMD corporation tried to compensate for weaker single-core performance by adding additional cores to their chips—with woeful results. I remember the time when one of my friends, strapped for cash, bought a PC that was not only comparatively slow but also made for a great fan heater, despite all parts being properly assembled. Once he decided to overclock his processor, the mighty fan never stood still again, rivaling a small plane noise-wise and driving everyone mad. Back then he vowed never to buy from AMD again. Today, he's happy with his current AMD processor—which he freely bought, and not under coercion!
The resurrection
The tides are turning. For the first time since 2006, when AMD stole the show with their Athlon 64 X2, the company is getting back into the processor game.
Brief history flashback: In 2006, AMD bought graphics card and chip manufacturer ATI. Believed to be on the verge of a victory march, AMD's market share dropped below 20% soon after. Intel didn't play fair and put the thumbscrews on major PC stores through "exclusive deals", driving AMD products off the shelves. In 2014, Intel were fined 1.06 billion euros for abuse of a dominant market position and engaging in illegal anticompetitive practices to exclude competitors from the market for computer chips. Still, the AMD brand took a major hit. 2017 saw the beginnings of a turnaround. Originally thought of as a budget-friendly solution, because Intel chips were anything but wallet-friendly, AMD's Ryzen processors were an almost even match for Intel's top-of-the-line CPUs. AMD also managed to poach processor designers from Intel and made great strides in terms of manufacturing processes in general. From there on, it was full steam ahead for AMD!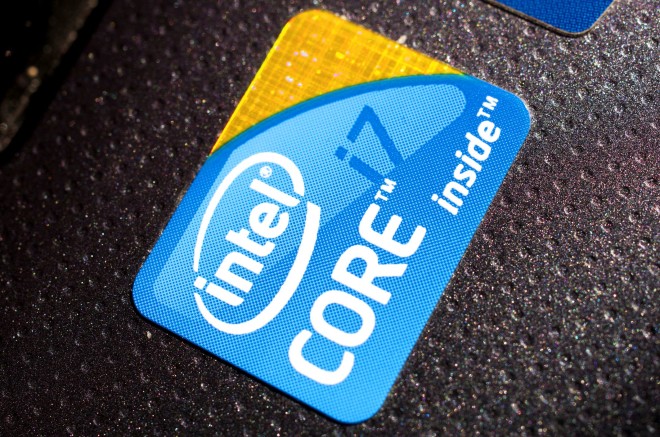 The market leader is under pressure
The performance dilemma
So what does performance mean exactly? Naturally, you can't just multiply the number of cores with the clock speed per core to determine the "total performance", even though PC vendors like to do just that. I like to think of processors as cars with a fixed number of seats. Picture a car with two seats that does 200 kph and a car with five seats that does 180. Just because it has two seats, car number one's top speed doesn't suddenly double. But the second car, though slower, can carry more passengers. The same is true for multi-core CPUs: For the time being, Intel has faster single-core speeds, while AMD offers more cores per CPU. But clock speeds are no longer a reliable performance indicator. Thanks to smarter processor designs, faster processing units and instruction set extensions, processor performance can rise without the need for increased clock speeds. That's why benchmarks that measure real-world performance are more reliable than mere data sheets.
Which processor do you need?
It's horses for courses: Gamers require high single-core performance, because many games still don't handle load balancing across multiple cores very well. That mean's advantage Intel, though AMD are catching up fast. In the multimedia sector, e.g. video editing and conversion, AMD's Ryzen processors offer top performance at more reasonable prices. As mentioned before, AMD's CPUs feature more cores and consequently shine in all areas where applications support proper cross-core load balancing. But to be clear: You don't need high-performance CPUs from either AMD or Intel to surf the web, edit Office documents or stream movies. In these instances, SSD or RAM upgrades are a better investment.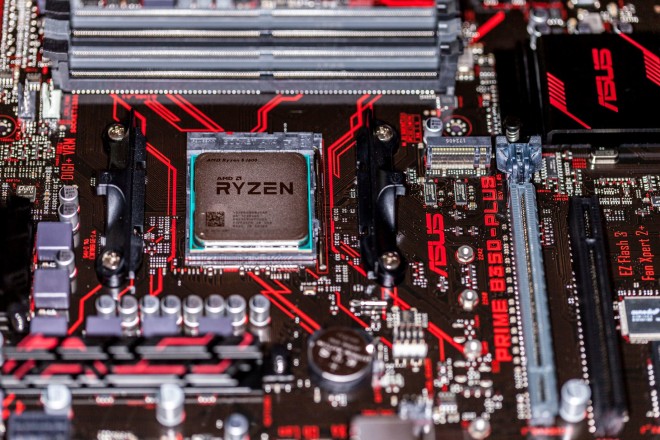 Ushered in the turnaround: A Ryzen CPU from 2017
Current recommendations
There's no shortage of processor models. Today, many complete systems feature Intel CPUs, even when they don't offer the best price-performance ratio. There's also no shortage of hardware benchmarks online, but many are so densely packed with figures and tables that they confuse the average visitor. My colleagues over at Techradar came up with a handy list which I'm going to share with you now:
Best overall CPU: Intel Core i9-9900KS
Best all-round CPI: AMD Ryzen 9 3900X
Best gaming CPU: AMD Ryzen 5 3600X
Best budget CPU: Intel Pentium G4560
Best entry-level CPU: AMD Ryzen 3 2200G
Best VR CPU: AMD Ryzen 7 1800X
Best performance processor: Intel Core i9-9980XE
Future prospects
While Intel are still using a 10 nm process and won't switch to 7 nm before 2021, AMD have already shifted to 7 nm manufacturing techniques (smaller is better). A smaller process usually offers higher performance at lower power requirements. The market leader in second place? Unthinkable a few years ago! The issue of too much power consumption, originally one of AMD's biggest drawbacks, has been completely resolved, it seems, with Intel CPUs now usually consuming more energy! AMD is regaining ground both in the private and the business/server sector, not least thanks to their Threadripper 3990X with a whopping 64 cores, that trounces existing workstation performance records on a regular basis. So it's worth checking out AMD when you're buying your next processor or complete PC, in many cases they're the better choice! Let's hope the still remaining "exclusive deals" won't hamper the market and that buyers get the best bang for their buck!
What I would like to know: Would you consider buying AMD CPUs or do you perhaps already have one?