Joy, sorrow and system requirements–the new Windows 11
For the longest time, Microsoft swore blind Windows 10 would be the last Windows–with Windows 11 being more of an inside joke among nerds. Many were surprised when, in Fall 2020, Windows 10X appeared on the scene. It was a feature-reduced Windows 10 meant for laptop and tablets, and it never saw an official release. Consequently, there were expectations that the Fall / Winter 2021 update for Windows 10 would incorporate major design changes to bring its somewhat outdated visuals up to speed. Instead, we got Windows 11! So it is reasonable to assume Windows 11 borrows heavily from both the aforementioned design overhaul and the ill-fated Windows 10X. Time to take it for a spin.
Important: The release of Windows 11 is scheduled for the fourth quarter of 2021 so the current beta is subject to change.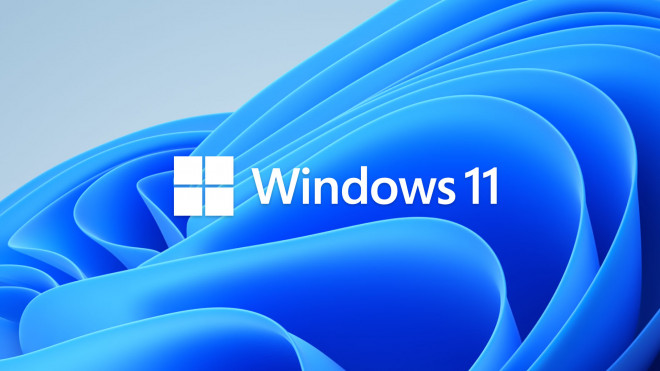 Initial test run
Right from the start (menu), it becomes immediately apparent Windows 11 is doing away with old shibboleths: The menu is centered in the task bar by default! Microsoft (again) want to ready its OS for all kinds of devices, including humongous (touch) displays. Live tiles are gone, everything feels more streamlined and focused. Search is located at the top, with pinned applications directly below, and recommendations (including your most recent documents) down at the bottom. Similar to macOS, corners are now rounded giving the visuals an overall sleek look, especially in tandem with the stained-glass effect (Windows 7 anyone?) and even more especially in dark mode! The OS feels rock solid despite its beta status, no lag whatsoever. In multi-display environments, Windows now remembers the layout of application windows across multiple screens, a definite plus for creatures of habit like myself. Widgets is another born-again Windows 7 feature with support for various categories (weather, news, stocks, etc). Too much for me but different tastes for different people.
Windows, Android and the black screen of death
The new window layout feature (called Snap Layouts) is very appealing. It displays a context menu when you hover the mouse over the maximize button and supports a number of window layout options depending on the width of your display. That may not sound too fancy but it greatly helps with arranging windows in a meaningful way! The so far rather unimpressive Windows Store also gets a facelift–and a much needed boost in the shape of Android apps, further closing the gap between cellphone and PC. Exciting! Interoperability seems to be the order of the day. Gone are the times when transferring data between cellphone and PC was a chore. If you're a gamer, you'll be pleasantly surprised by Windows 11's Auto HDR support that makes everything look better (Xbox app users know what I'm talking about). And if you are afraid of the blue screen of death, you can rest easy now with the new black screen of death, very funny.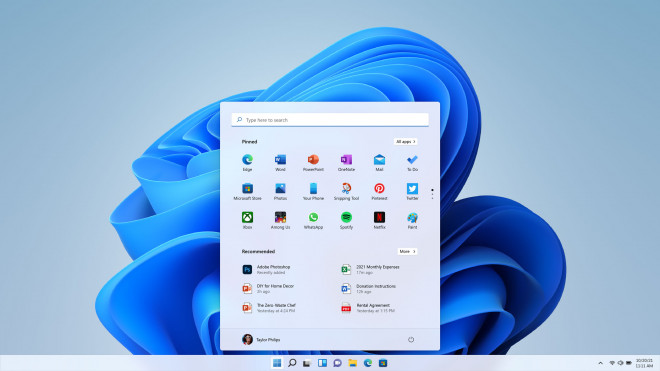 A slight learning curve
Windows always features a myriad of settings and, what began with Windows 8, continues in Windows 11: Options are moved from one place to another and redesigned. But don't despair, Control Panel is still there! The current incarnation of the settings page looks like a blend between Windows 10, macOS and Android 11. It's not a radically new design but it will take some getting used to, especially with the new icons (like the ones in Windows Explorer). Microsoft are trying to make things more accessible (commendable!), making them slightly less accessible to long-time users in the process. Remember the many Windows Update issues in 2021? In Windows 11, updates are supposed to be smaller, faster and more transparent. We'll see how that is going to play out.
Availability and price
Being a beta, Windows 11 is currently only available through Microsoft's Windows Insider program. The final release is expected to be distributed the same way Windows 10 was "offered" to Windows 7/8 users–but this time with little to no coercion. This means you'll probably see the occasional notification that a new Windows is available but, unless you hit the install button, your system will remain untouched. While it is said there will be a total of 7 different Windows 11 editions, home users will likely be given a choice between a Home and Pro edition. Being a Windows 10 upgrade, Windows 11 will be free for those users. Everyone else will likely have to purchase a license. Prices have not been announced but it is reasonable to assume they will be in the range of current Windows 10 licenses since Microsoft are naturally aiming for a high adoption rate world-wide.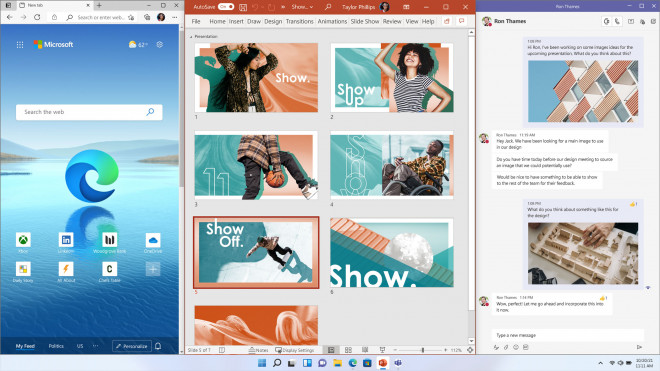 Hardware requirements
This is where it gets really interesting, controversial–and somewhat complicated. The bottom line: Windows 11 will have steeper hardware requirements than its predecessor and Microsoft are not afraid to exclude older machines altogether! While tinkerers and nerds already have Windows 11 running on older devices and even cellphones, Microsoft have announced they'll be taking a much harder line upon release. You'll need a current-gen CPU, at least 64 GB of disk space, UEFI (the BIOS successor) and "Secure Boot" enabled. But that's not all: Your hardware will also have to support TPM 2.0 (powered by a hardware chip that provide security features), DirectX 12 and HD screen resolutions at minimum. That's a somewhat tall order! A brief stroll through our offices reveals that many of our own PCs do not qualify for the upgrade. Even my own office laptop, barely three years old and considered quite a beast at the time, fails to meet the CPU requirements. Its Intel i-7700 CPU, which came out just four years ago and still easily handles whatever I throw at it, is apparently not beefy enough for Windows 11!
Why so immodest, Microsoft?
Naturally, many customers fail to understand the need for these steep requirements. Microsoft's Aria Carley recently explained in a video that Microsoft want to ensure compatible devices are more productive, have a better experience and have better security. If you want the latest security features, you'll need the latest processors. Even the popular Ryzen 7 1700X and 7th-gen Intel processors fall short. Many viewers seemed unconvinced, as the now disabled comments below the video could attest to. There was immediate speculation that Microsoft are simply trying to massively push PC and Intel sales. Since most PCs around the world are likely incompatible with Windows 11, this doesn't seem too far-fetched. Especially Linux users snidely commented that great OS security rather depends on the software than the hardware. We'll see whether Microsoft will stick to this risky strategy. In any case, the current Windows 11 builds work with almost every PC so Microsoft will have to actively cut off these users from Windows 11 to make true on their announcements. If you'd like to know whether your PC can run the future Windows 11, we've got something for you: Windows 11 Compatibility Check. It's a small free tool that checks your hardware against the official requirements.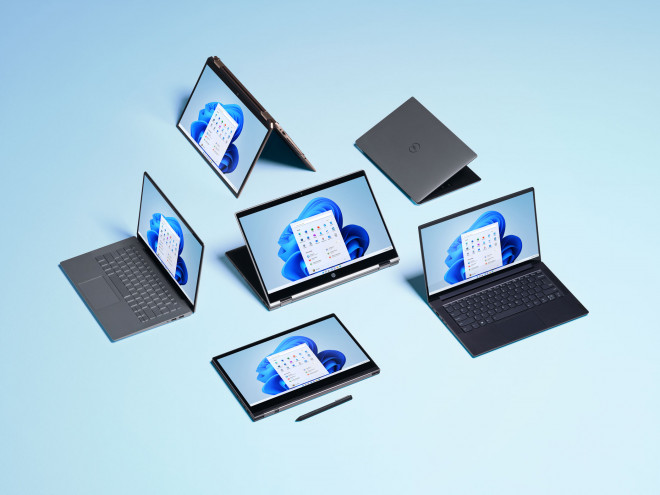 Conclusion (for now)
For a passionate Windows user like myself, this all seems exciting. Windows 11 is fun, even after several hours, and I could get used to it! Whether the upgrade is worth it for you is, as always, a highly subjective decision. In its current state, Windows 11 feels smooth and mostly devoid of growing pains, according to our testers. So kudos to Microsoft for that! The visuals look and feel nice but there's no killer feature that would prompt an immediate switch. What I can say for certain is that I would not buy new hardware just to run Windows 11. My home PCs all have a few years under their belts and almost certainly don't meet the official requirements. Still, they get the job done and will continue to do so. If you're a veteran user, you'll already have experienced a number of big leaps between Windows 95, Windows 7 and so on. This time, it's more of a small step towards a better and more logical system. If I were to buy a new PC today, I'd likely go for Windows 11.
What I would like to know: Are you planning to switch to Windows 11 provided your PC meets the requirements? Would you even consider buying a new PC?
Windows 11 Compatibility Check Download
Pics: ©Microsoft 2021