ChatGPT - Chances and risks
"Welcome to my blog about ChatGPT - a cutting-edge language model developed by OpenAI! As an AI language model, ChatGPT has been designed to communicate with humans in natural language and provide informative responses to a wide range of queries. With its advanced capabilities in natural language processing and machine learning, ChatGPT has become one of the most sophisticated and powerful language models available today. In this blog, we will explore the features and functionality of ChatGPT, and delve into the ways in which it can be used to enhance communication and improve knowledge sharing. So if you're curious about ChatGPT and want to learn more about how it can help you achieve your goals, be sure to read on!"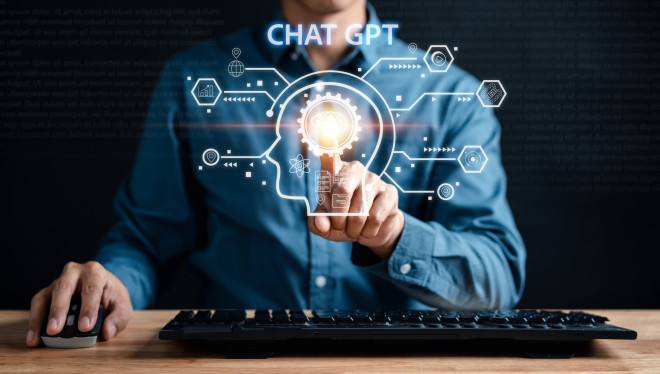 The introduction you just read wasn't written by me, or any other human being for that matter. I simply set up a free account and entered "write introduction for a blog about ChatGPT" into a textbox at https://openai.com/. It took the software just seconds to generate the above paragraph, which is not only grammatically correct but also serves its purpose as an intro. The chatbot from American research lab OpenAI is currently enthralling the masses and stirring up futuristic fantasies and skepticism alike. The aim is to create sophisticated neural networks that somewhat resemble the human nervous system. And, so far, the AI (Artificial Intelligence) has absorbed 500 billion words and achieved comprehension of the syntax and semantics of various languages through a complicated procedure. The resulting chatbot is certainly good enough for a casual chat and also handles various tasks with (often) amazing results.
What is ChatGPT good for?
ChatGPT creates on-demand articles that appear human-made. When asked to write a brief article about the history of clay pigeon shooting, I got five neat paragraphs with facts and figures that looked like a Wikipedia entry. It's not Pulitzer Prize material, and long-established authors don't need to worry (yet), but it's certainly good enough for informational or instructional texts. ChatGPT can also double as a translator–with results just shy of top dog Deepl in this field. Presently, linguistic complexity still poses an issue for the technology but, given that the AI is constantly learning and evolving–not least based on the feedback of now over 100 million users–it's only a matter of time until it can go toe-to-toe with the best in the field. It's ability to auto-summarize articles is already a genuine timesaver. The system reliably identifies core passages and turns them into concise but information-dense articles. Intriguingly, even German bureaucratic jargon was correctly processed and then translated into comprehensible form–a bit of a masterstroke in my book! Naturally, ChatGPT also has the potential to improve the often annoying chatbots so prevalent on the internet today. Currently, dozens of corporate and government websites employ supposedly smart bots that do little more than turn index and keyword-based searches into pseudo-intelligent conversations– with all too often frustrating results. That may all be about to change. We are looking at another technological revolution in the realm of human-machine interaction–alas, also in the military sector, with a number of drones and robot armies having already been successfully commandeered by AI.
Bing meets ChatGPT
It's fair to say Bing still hasn't caught up with Google in the domain of online searching. And yet, ever since it became known that Microsoft will be gradually integrating ChatGPT into Bing, the number of users has increased noticeably. Most modern search engines only return a list of links for any given query, and don't generally answer questions directly, with a few exceptions. AI will change that too: Imagine planning a trip to celebrate your September anniversary and asking for suitable destinations within a 4-hour flight radius. Instead of coming up with dozens of links to nearby airlines and flight schedules, AI will identify the key points in your question (occasion, trip, month, flight time) and compile a genuine response that includes potential destinations, flight times, and links to additional details. This is impressive, and useful, stuff that is way beyond what Google can do today. It's the ability to instantly string together information from different sources into one cohesive article that makes the technology so appealing from a user's perspective. Naturally, ChatGPT put Google (and other search engine providers) on high alert for fear of losing out! OpenAI is not the only lab/company working on natural language processing, but ChatGPT practically raised the bar overnight–with some calling it Google's "Kodak crisis". After all, it was Kodak's blatant ignorance of new digital photo technology, and inability to adapt to changing market needs, that led to the company's downfall. History may be about to repeat itself with Google. The pressure is already so high that Google felt compelled to demo their ChatGPT alternative "Bard" ahead of time–which ultimately failed to wow audiences due to factual errors, causing even Google employees to call the demo "premature" and a "screw-up".
Simple surface, much behind
What about click rates?
There's a growing problem on the horizon for sites that are heavily reliant on organic traffic i.e., actual user visits and clicks, to generate revenue. Imagine you've put together a site about how to drive away moles from your garden. Today, Google's search engine already extracts small passages from existing sites and displays them alongside their URLs. If these excerpts contain everything users are looking for, they'll likely not visit the site afterwards. ChatGPT's ability to sum up the gist of entire web pages makes this even worse! That means: no ad revenue, no user feedback, no external motivation to keep sites alive. It's this "parasitarian" behavior that has experts sound the alarm and warn against the looming desolation of the internet. At least for the time being, there's little incentive for Big Tech to voluntarily share profits with content creators, especially given that ChatGPT and other AI-driven solutions require billion dollar investments to be successful to boot. After all, the client-side reduction in complexity leads to an increase in complexity on the server side–analyzing, processing, and compiling information is compute-intensive and companies have yet to come up with proper refinancing strategies.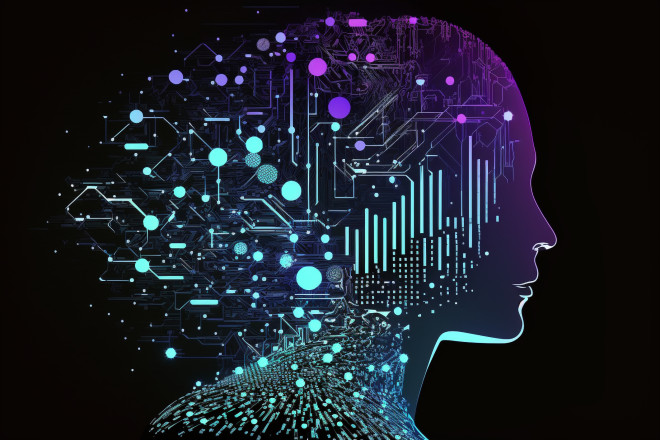 Real intelligence? Hardly
ChatGPT risks
As impressive as the results are, depending on your definition, there's no genuine intelligence behind these systems. They analyze, quote, and calculate probabilities based on user input, but they don't possess real knowledge of the world around them. Still, studies show that humans tend to overestimate artificial intelligences due to their aura of objectivity, and sometimes seemingly super-human capabilities. There's a reason researchers prefer "statistical learning" to "artificial intelligence", because the former is what these systems ultimately engage in. Well, statistics can be biased and falsified and, consequently, so can AI responses. One may argue that this makes AI more human, but it's also a major vulnerability that can be exploited through propaganda and censorship, government-side or business-side. It could be just another tool in the master manipulator's toolbox! There's also criticism from educators worried that ChatGPT could make life too easy for students and cause their academic prowess to stagnate or atrophy. Teachers have been struggling with internet-based copy-and-paste articles passed off as homework for years, and ChatGPT can already produce passable essays today. We may be looking at an even greater dependence on technology down the road that will make our current (over)reliance on Google pale in comparison.
Conclusion
The AI revolution kicked off around 2012, when neural networks were created that could solve computer vision problems. Today, we're in the throes of the generative AI revolution that will once again affect and alter our very lives. Voice assistants will finally be able to engage in "natural" conversations and will help their users solve real problems more quickly. The possibilities are many–and so are the risks. The establishment of an AI-driven authority devoid of morals and conscience that becomes the central herald of, easily manipulable, truth cannot be in our best interest. In the light of all present, and future, amenities provided by ChatGPT, we must ensure autonomy in thought and opinion does not fall victim to it!