Amazon - the truth behind the ads
Often, the more an offer is advertised the less clear it becomes what it is all about. With Amazon Prime, it is even more difficult as the name is used for a bundle of different services. Amazon is bundling products that originally were meant to be separate. "Prime Instant Video" and free premium shipping seem to be the two most important aspects. But what exactly do they mean and is Amazon Prime really worth $99 a year?

Prime Instant Video
Picture an online video rental store that lets you roam about freely. Amazon does not give an exact figure on the number of available movies and series but the repertoire is comprehensive and constantly growing. Everything happens online, always available - as long as you have Internet access, preferably with an unlimited plan. You may search for individual titles or browse through categories and genres. Your Amazon Prime membership allows you to watch everything in this area (explicitly titled Prime Instant Video) for free. There are no discs or downloads involved, everything gets streamed.
What streaming is all about
Back in the days, you'd either purchase a movie or rent it. Streaming takes a different approach: You watch your movies online in a dedicated video player, that's all there's to it. When and how often is up to you, there are no physical copies left on your PC and the screen stays black without an Internet connection. You don't really own Prime movies but you can access them and watch them free of ads. All you need is a capable computer (no high-end system required) and an Internet connection with a bandwidth of at least 6 Mbit/s or more for smooth, high definition playback.
If you intend to use Amazon Prime with your TV set you have different (more or less convenient) options. You can hook up your PC to your TV via HDMI cable, connect the two devices wirelessly or rely on Amazon Fire TV / Fire Stick that comes as a small receiver box and a remote made for Prime. With a little luck you already have the Amazon Prime App on your new Internet-enabled TV.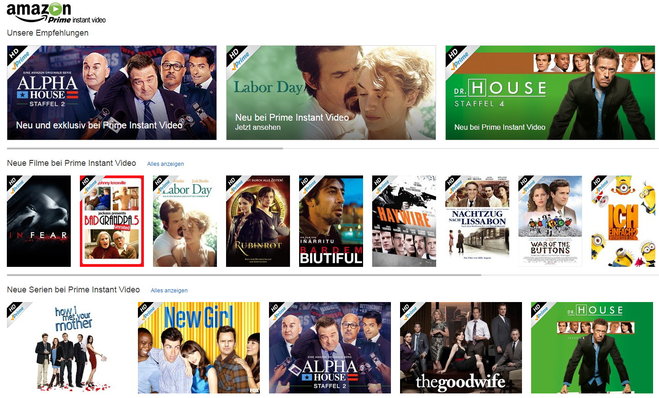 Which movies / series are available with Prime?
Think of it as a traditional, huge video rental store. These tend to charge the most for the latest blockbuster movies - and exactly these movies are unavailable or far and few between with Amazon Prime. This doesn't mean Amazon's movie offer is small, outdated or shabby but if you intend to watch the newest and most popular series, look elsewhere. The range of movies and series in itself is vast, covering everything from comedy to horror movies! Fans of classic shows such as The X-Files, Downton Abbey or Supernatural will spend many happy hours in front of their PCs. But there's a hitch: The most recent episodes for any series are always pay to watch. And these are particularly tempting once you get into the spirit and start your movie/series marathon. This buying impulse is what Amazon is counting on. You're presented with the latest movies and episodes and a few clicks is all that stands between you and more movie joy. $4.99 for a blockbuster title and $2.99 for a new episode can add up quickly.
It's a bit weird that prices vary depending on image resolution with HD costing a bit more. If you ever tried to watch a movie in standard (SD) resolution on your computer monitor you were in for a blurry surprise, no movie joy there. It is fair to mention that some classics are also shown in HD resolution leading to rather strange effects: It becomes very easy to notice how cheap these productions were and you will immediately notice sloppy make-up, laughable special effects or amateurish background actors. This is where modern technology becomes a blessing and a curse. But browsing through the offer and discovering old gems, also with the help of the countless Amazon-style user recommendations, is still fun. If you prefer to watch movies in their original language you will find the service lacking since most films are localized with only a few undubbed pilot episodes. However, watching Godfather 2 will turn into an unexpected language course in Italian Mafia speak since Amazon simply left lengthy Italian language passages untouched and added incomprehensible subtitles to turn the whole thing into a guessing game. In all fairness, this is a rare exception, 99% of the available movies are alright.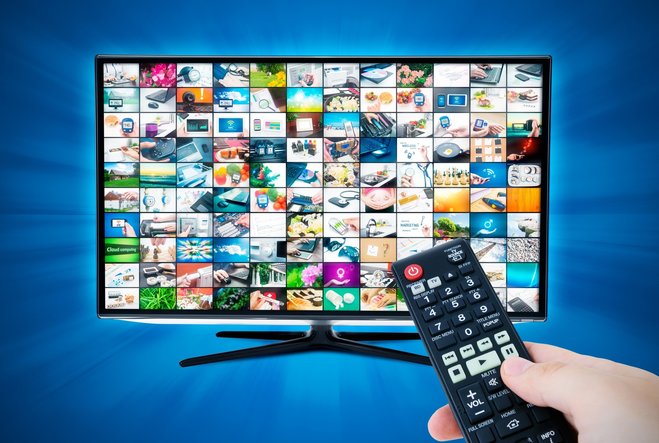 Important: Notice the difference between Prime Instant Video (free for members) and Instant Video Shop (pay to watch)! Watching videos from Instant Video Shop will cost you but not only does this service's name sound very similar to Prime Instant Video, it also looks almost the same. Make sure to look out for the "Available with Prime Instant Video" notice and the green play button. Amazon has designed this area in a fair manner but new members should take care to make sure their movie is listed with Prime.
Free premium shipping
Premium shipping seeks to guarantee delivery on the next day after your order and is usually $6 per delivery but free for Prime members. Most deliveries are on time and delivery tracking makes everything so much easier and hassle-free. But not all items include this option, the many offers from third-party retailers usually take the usual time to arrive and mostly incur shipping fees. And Prime items are often more expensive, this may be a way for Amazon to make up for the savings on shipping it grants you with Prime. This is why it pays to compare offers, there's really no free beer with Amazon.
Additional services
To make its offer more attractive, Amazon has added additional services. This includes unlimited photo uploads to Amazon's Cloud Drive (available through their web site), a free kindle book monthly, a discount on express deliveries and the right to take part in special discount offers such as Amazon BuyVIP.
Conclusion
It may depend on your viewing and shopping habits whether Amazon Prime is for you. If you're after the latest movies, a collector or plagued by a slow Internet connection you'd be better off saving the money. But if you're in love with movies and series and frequently order on Amazon you may strike a bargain with Amazon Prime. A little over $8 a month gets you a load of entertainment in a technically sound package that covers a broad range of cinematic genres. Whether you should go with Amazon Prime or try other offers such as Maxdome, Netflix, Whatchever, Snap or what have you is up to you. If your life depends on Game of Thrones or you love to watch movies in their original language, look elsewhere. And remember that you can only watch movies online, if that's alright with you, you may just try it for a month free of charge (also possible with Netflix) and decide later.
Amazon Prime's pricing and services may vary between different countries. Make sure to take a close look before you order anything.
Update: In countries like the United States or the UK (but not Germany), Amazon also offers Prime Music, where you can stream millions of music tracks without being interrupted by ads. I am terribly jealous! :)