A high end cellphone for $150? A Chinese adventure
My beloved Samsung S4 mini hasn't aged well over the years. Buttons are loose, the Android version feels ancient and the battery is on its last legs. What to do? Certainly not spend $600 on a high-end cellphone, my contract didn't warrant any subsidized replacement so I ventured into the legendary realm of China cellphones! The risk: These phones are not made for Western markets and there are no official distribution channels. Read on to learn about the entailing disadvantages and why I've begun to feel slightly paranoid.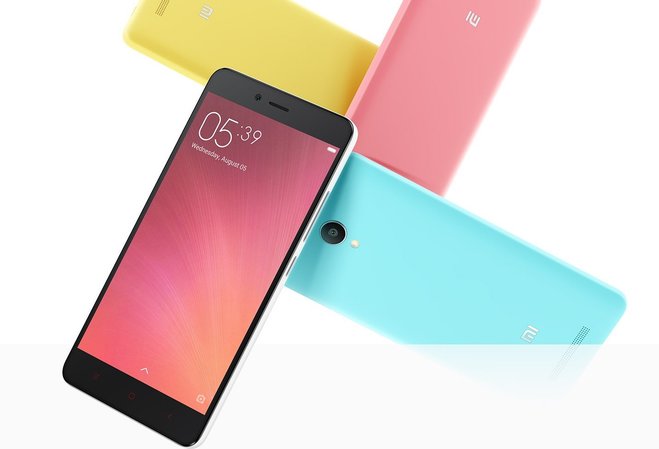 Having checked my finances, I pored through test after test. To make it brief: I was overwhelmed by the sheer number of devices. Once you stray from the familiar, popular brands you enter a jungle of lesser known to unknown companies. I had never heard of Cubot, Doogee or Elephone before, yet, these companies were selling millions of cellphones - mainly in Asia. Eventually, I stumbled upon a Xiaomi RedMi Note 2 16GB. Doesn't ring a bell? Same here! But the specs and positive reviews filled me with blissful delight: 2 GB of RAM, 8-core processor with 2 Gigahertz each, full HD display and a decent camera made by Samsung, it sounded good (no, this is not advertising, I paid for the device with my own money)! And all that for $150, shipping included?
Things got more interesting when I tried to place my order because different resellers install different versions of Android. No risk no fun! It was said that some phones support only English as display language, mine came with German beta software. If you don't like the software you will find a number of tailor-made ROMs (Android versions) and instructions on how to install them on the Internet. Unboxing was unspectacular, a power supply unit, a micro USB cable and a short manual were to be expected. But all that was irrelevant, it was time to get my hands on the cellphone!
I was in for a lot of technological bliss. The 5.5 inch display was almost tablet size, the weight of 160 grams was okay and the device felt very sturdy. Everything seemed polished, no mushy buttons, even the battery was replaceable, well done! The phone takes 2 micro SIMs and supports SD cards for storage expansion, as it should. Once started, I was dumbfounded. Is this an Apple device? The operating system is based on Android (5.02, slightly outdated) but the manufacturer has added a proprietary user interface, MIUI. It looks a lot like iOS, runs smoothly and offers all features you know and love about Android plus a few additional options. To be honest: Almost too many options. You'd be busy for days trying to set up each and every detail. A security center is included and so are various settings to conserve battery life, somebody did their homework. Careful: Drag an icon onto the trashcan and the associated app will get deleted along with the icon.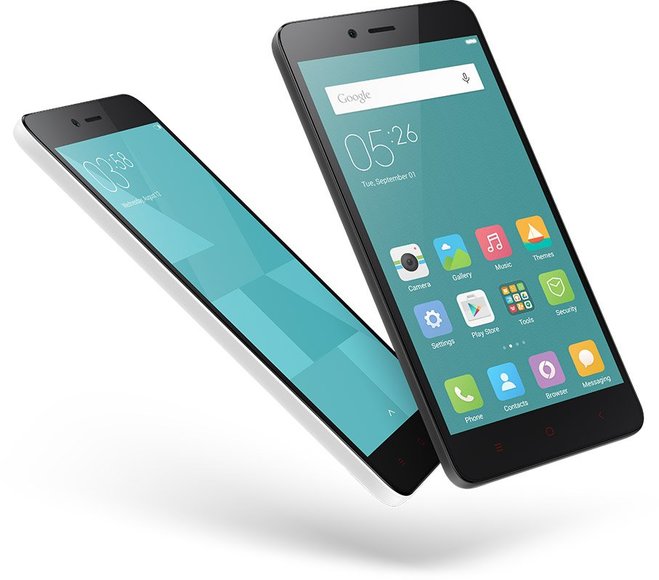 The display is impressive, full HD with vibrant colors, everything feels smooth and snappy. You can tell the device has an octa-core processor (a speedy SoC MT6795 Helio X10 btw.) and sufficient RAM compared to older cellphones. Drawback: Not *everything* was translated into German, there remain a few English texts. And there were a couple of Chinese apps that I couldn't make heads or tails of so I uninstalled them. Yet, a mild taste of paranoia remains as some of the system services I couldn't uninstall are still in Chinese. Have I forfeited my last ounce of privacy? Are bored Chinese officials in Beijing now reading my shopping list, desperately trying to find out what a Tiroler Speckbrot is (bread made from dough with cubes of smoked bacon)? Are they more nosy than Google? A few doubts remain.
One of the biggest disadvantages became apparent through daily use: The landscape of mobile high speed Internet looks different in China. A particular frequency band (800 MHz) is not supported because it is not being used there. If you happen to live in the countryside or transmitter masts are spread far apart in your area you won't be able to get the fastest speeds. This is fairly common among cellphones not made for Western markets. Make sure to remember that and look up the frequencies that are used in your country. My Xiaomi supports 1800, 2100 and 2600 MHz LTE bands making it ideal for city use but less ideal for use in the outer districts. If you mainly roam between WLAN networks and don't require high speed Internet on the go you'll barely notice this.
Let's talk about support: It's non-existent. If you write to Xiaomi, you'll receive splendid boiler plates that have nothing to do with your issue. It made no difference whether I wrote in German or in English. However, I was directed to a company-hosted forum, that didn't get me very far either. Shame! A few Google searches later: There are English and German online communities that will answer all relevant questions. And when I think about how many times I didn't receive useful advice from Microsoft support there's not much of a difference really.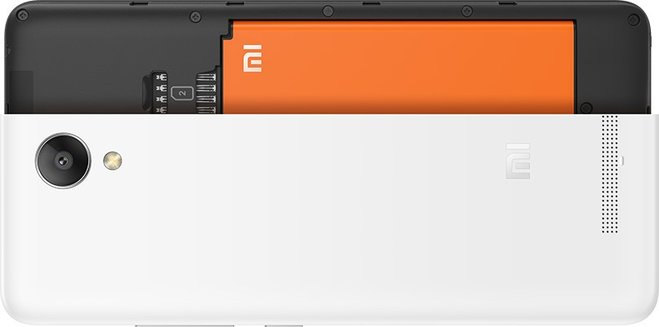 Aside from LTE, there are few caveats. The battery lasts 2 days with moderate use, a bit longer if you enable power savings. Since I don't like to wade through dozens of settings I installed Droid Optimizer and can now enjoy a minimum of 3 days of battery life. The 13 megapixel camera does its job well, focuses fast and delivers nice photos. At poor lighting conditions, photos will start to become noisy but that is not uncommon even for well-established brands. If you love selfies, you'll like the 5 megapixel front-facing camera that managed to make me look good on a Monday morning, respect! So far, I haven't experienced any crashes or bugs, all apps installed and worked without a hitch. Even more demanding games ran smoothly and I didn't notice any lags or slowdowns on my Xiaomi with multiple running apps.

Bottom line after 4 weeks of use: I received a well-rounded if not perfect product and certainly a lot of technology for little money. Any comparisons to €700 flagship products from the market leaders that abound on the Internet are rubbish. The LTE restrictions, the decent but not spectacular camera and the sometimes unusual user interface approach make this a no-brainer. But if you seek a highly affordable, reasonably fast cellphone with good hardware this may be the device for you. After all, you can't pay for a VW Beetle and expect to get a Ferrari but the price-performance ratio on this one is great!

Author's note:

After this article was done I noticed one thing: I didn't write a single line on call quality. Yes, you can also call with it - in good quality and with excellent reception. I guess, the application focus for cellphones is shifting...

Pics: XIAOMI