Exif - The identity card for your photos
Recently, while I was happily browsing through my photo collection by means of the new Ashampoo Photo Commander, checking out its latest new features and reviewing the 812 photos from my trip to England, I noticed that I had taken way too many shots. I began to ponder over the age old question of where I had taken each photo. Was it Southampton? And what was the name of that quaint spot in Wales with the beautiful church again? Did I ever know that? Finally, I was helped by something I had ignored for years - the Exif data contained in my photos.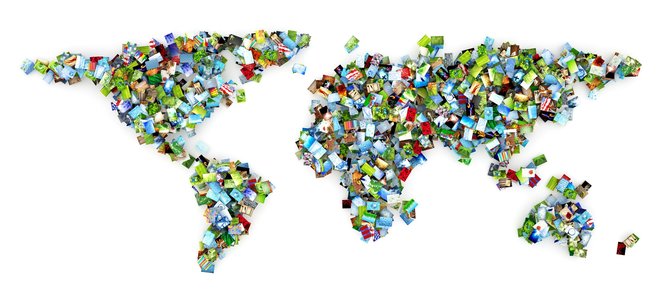 What is Exif?
Exif stands for Exchangeable Image File Format and this metadata is added to each of your shots by modern cameras and cellphones. Depending on your device, this data contains the most relevant information on each photo such as your camera settings at the time the shot was taken. Originally. photographers had to manually keep track of their settings and jot down lens and focus adjustments, today, Exif fulfills that role.
Camera / time / people
Data on camera model and lens is mainly of interest to those who own and use multiple devices. With the help of the manufacturer's website, details on the firmware that was used may for example help you determine whether a firmware update is in order. Exif data also stores the recording date and time and may even include the name of the photographer. In my case, the Exif data brought me to the sad realization that the rarely used lens I had purchased around Christmas time last year is quite a dud.
Classic photo information
Naturally, classic picture information is also saved. This includes details on lenses, shutter time, ISO sensitivity, exposure settings, focal length, scene type and many other aspects that virtually describe every detail of your photos. If you want to know how the captivating sunset or the prominent portrait came about - here's where you'll find your answers. Exif also captures the device orientation, e.g. to help good photo applications auto-rotate upside down photos. Essential information such as image size (e.g. 4600 x 3064 pixels), file size, image quality, color gamut and color depth is also captured.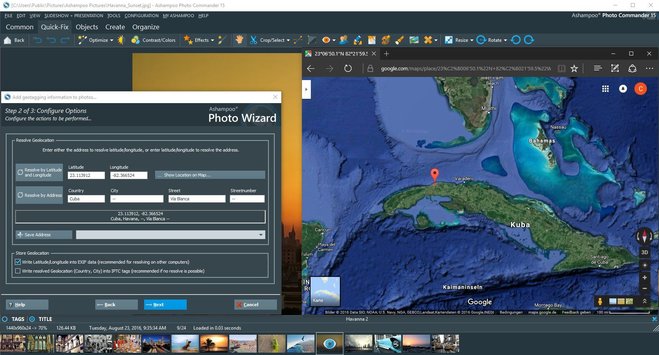 Find your way : Geotagging
Many higher quality cameras and almost every current cellphone come with an option to store your location with each photo, this is called geotagging and is achieved via GPS. It includes latitudinal and longitudinal data and good applications can turn this data into concrete addresses down to street numbers. This information greatly helped me remember the places I had been. Geotags will also help you filter through huge photo collections based on location, a great way to review past trips. Important: Geotagging is frequently disabled by default for most devices so you will most likely have to enable it manually to use it.
Manual geotagging (unless you're being wanted by the police)
Some applications allow you to geotag your photos manually by filling in latitudes and longitudes. I welcome this feature as it adds more organizational depth to my collection. But if you're currently being wanted by the police, you should be careful when using this feature since many suspects have already been found using geotags. This includes antivirus guru John McAfee who had been photographed during an interview with the police later being able to get hold of the stored coordinates.
Bonus: IPTC and XMP
IPTC, short for IPTC-IIM standard, was developed by the International Press Telecommunications Council, a consortium of news agencies, to apply descriptions, copyright information, sources and more to text, image and other media types. It's an easy way to add additional information to your images and supported by most photo applications, e.g. to sort your files or quickly locate individual images. XMP (Extensible Metadata Platform) was originally developed by Adobe and has become an ISO standard that combines several types of metadata including Exif and IPTC data along with custom information. It is for example used by Adobe Lightroom and Adobe Photoshop and serves as a container format that can also include extensive details on individual workflows.
You see, image files may contain a lot more data than is visible to the naked eye alone. For a long time, I thought Exif to be the domain of specialists but know I have learned otherwise - I will definitely make better use of this feature in the future.