Welcome back / The limits of online shopping
First a few words of explanation (because the blog was dormant for quite some time): We didn't exactly have the time of our lives! Many were worried, angry or actually sick. Comment sections of many other sites were closed or bursting with grumpy messages. My mood frequently fell in line and it seemed IT news in general was all about a single issue. But this blog is driven by simplicity, not calculated marketing genius, and there's no manager holding a gun to my head while I'm writing. I enjoy speaking my mind freely and my translator Manuel is always happy to work on a more casual text now and then, that's it. And since we have a number of loyal readers, this blog has been around since 2015. As my home office phase recently came to an end and we sat together, the feeling of normalcy returned–and so did this blog! We hope you're all safe and sound and will continue to stay with us.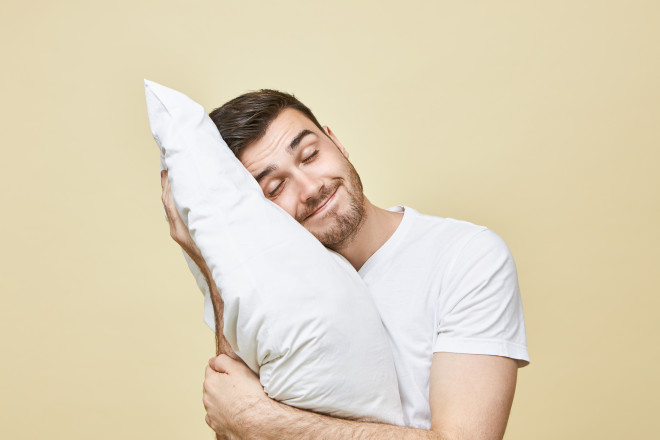 Back on topic:
While stores were closed, I needed a new pillow. My old one had turned to a mixture of dust and unsightly lumps. Since local retailers were out of the picture, I tried my luck online. The basic issue here is quite trivial: I sleep on the side and I don't exactly have the small shoulders of a 12-year-old girl. That meant I had to get a firm pillow that offered some degree of support. No big deal, right? That's what I thought! Things turned out quite differently.
One site had a special category for sidesleepers. Splendid! And the comments for that one pillow were euphoric. Like so many others, Frank (49) from Berlin praised the excellent price-performance ratio: "Wonderful sturdy and affordable pillow for me as a sidesleeper! My wife ordered another one straight away!" Since returning the item was not an issue, I ordered one for myself. Three work days later, it arrived. Picture a scrap heap of old tires in the scorching sun and you'll have an idea of the stench I faced when opening the package. The seams must have been made during an earthquake and the crackling surface crowned it all. Frank, you betrayed me!
If at first you don't succeed, try again–so I did. I switched to another vendor that presented a matrix comparing various aspects of its pillow, like height, firmness and softness. Everything was neatly listed, just as a I like it. After some careful studying, I opted for a model with a high degree of firmness and some height. Here was my ticket for a good night's sleep! When I opened the package a week later, there was no biting chemical stench from the pillow case. That's progress! Compressed to a small roll by vacuum, my pillow had to "breathe for an hour to fully expand" according to the description. It seemed, patience was the order of the day, so I left the bedroom. After 60 minutes, I found a Jell-O-like blob that started jiggling as soon as I kneed on the bed for a closer inspection. Had it smelled of cherries, the illusion would have been perfect. This was supposed to be a "wonderfully supportive gel pillow"? I could squash it with a single finger so I skipped the more lengthy test. The man at the post office counter strangely nodded as I brought it back.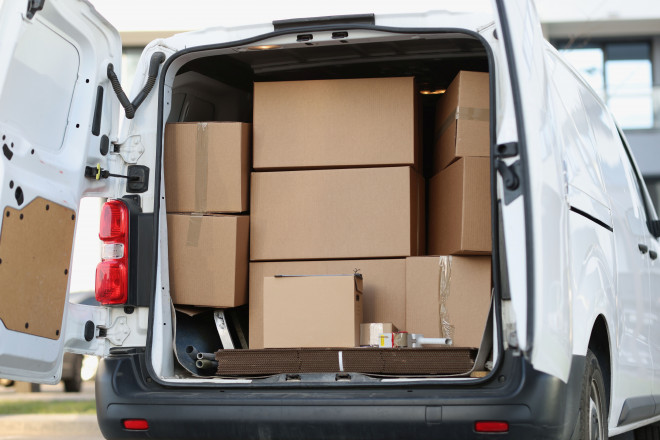 So what to do now? Look to science, of course! The next site wooed me with the help of a "sleep researcher and orthopedist", the silver hair and sun-tanned complexion of whom signaled trustworthiness. I went for a lab-tested pillow designed by smart engineers and showered with design awards. Four work days later, this scientific masterpiece lay before me. Beautifully crafted, odorless– and hard as a piece of oak wood. I don't know which Dr. Frankenstein forced this pillow on some unfortunate subjects in the sleep lab or how many sleepless nights they spent with it. The glossy supplementary sheet had some words of sympathy, stating it may take a few days to get used to the pillow–along with a few illustrations to showcase its positive effect on my posture and sense of well-being. So I tried it for a whole week. Agonizing nights with an aching neck, disturbed deep sleep cycles and stifled curses followed. In the evenings, I looked at the pillow with death-defying courage, rested my head on what felt like a brick and hoped for the best, for me and my cervical spine. After eight days, I was back at the post office counter, bantering about soccer with the man like old friends.
Surrender is never a good option so I switched to Amazon next and kept looking. As always, I read the bad reviews first. They help you find out quickly whether people are just venting their general frustration, have overblown expectations to begin with or are offering justified criticism. After some research, I opted for a fairly affordable item that seemed solid in every respect. It was quickly shipped by an "international sleep specialist"–and it had obviously been used before. I don't want to get into the unsavory details but the pillow had definitely been tested intensively and there must have been a smoker in the bedroom. No handwritten note with little hearts could change my mind. So I donned some gloves, put everything back in the box and returned the item the same day. My frustration ran deep, not even the by now familiar chitchat at the post office counter (he wanted to buy a new car) could ease my pain. At night, I resigned to my old pillow and waited for retail to open again. Weeks went by.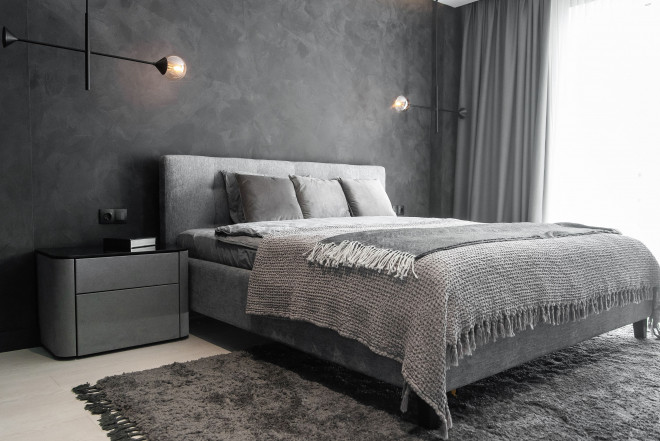 As soon as my local bed store opened up again, I went there. I was welcomed by a visibly motivated employee, obviously happy about every customer. After a short talk, he returned with a dozen pillows for me to try out one by one. I could hardly believe my good fortune. Aside from a few short explanations, the good man just let me be. So I enjoyed the one thing the internet cannot offer: Being able to touch and feel the product and get instant answers for every question. It was heaven! I tried product after product and went from twelve items down to three until I had found my new pillow. There was no Frank praising every product sky-high, no scientists trying to convey to me the orthopedic benefits of a stone and no lofty promises that some oddly shaped piece of foam would change my life. With my spirits lifted, I went to the checkout, paid 10€ less than I would have on Amazon and slept like a baby that night.
What I would like to know: Which products would you never buy online?