PayPal – an overview
I'm always open to reader suggestions so this week's article is about PayPal, one of the world's biggest online payment services. What is PayPal, what are the advantages and how do you use it? How much does it cost and what do you need to make payments through PayPal? What about security? Why does the payment behavior of family members matter? And of course: what disadvantages and criticism apply?

History and goals
PayPal was originally acquired by eBay and used to pay for items bought on their platform. They we're looking for an easy and fast way to transfer money from buyers to sellers without having to go through bank account or credit card numbers. That was one of the primary benefits of the technology: payment could be made without relaying one's banking information to the other party. Furthermore, there'd be no waiting period between the start and end of a monetary transfer as the requested amount would immediately show up in the receiver's account and shorten delivery times in the process. If you've ever waited for a shipment, you'll know that every day counts!
How it works
PayPal is a virtual bank account that acts as a broker between you and payees knowing both your banking information and theirs. The process is as follows: you make a purchase, PayPal remits the due amount to the vendor and then debits your bank account. All you need is a checking account or a credit card that holds the required amount and an email address. Once you register with PayPal, your identity is verified. If it is valid, your solvency will be checked. Since PayPal administers advance payment (the receiver already has the money before your account is charged!) this is a must. Once you pass the check you can pay online through PayPal. Every transaction is instantly confirmed and payable sums are then debited from your account. There's no more need for bank account numbers or pin codes, all that is required is your email address and PayPal password.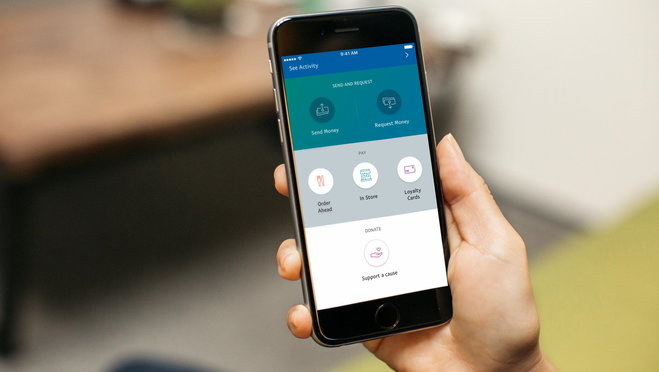 Also available as a handy app
Benefits
Vendors never learn your banking information as PayPal pays them out of their own pockets (lending you money) and then takes the sums out of your account. This prevents any misuse of customer data as it frequently happens. Having an account and making payments is completely free of charge for buyers. However, recipients / vendors have to pay transaction fees (more on that here)! Buyer protection is also important: if you receive a faulty item or no item at all, you can contact the seller through PayPal. Unless the conflict is settled in a set amount of time, PayPal will give you your money back plus shipping costs. PayPal will also reimburse you for any unauthorized payments, e.g. if your password gets stolen. Payments in foreign currencies are also supported but may incur small fees (depending on the currency). Users receive email notifications for all transactions and there are apps available for practically every device (smartphone, tablet, etc.)
Security
PayPal prides themselves on their security methods. Aside from the obligatory SSL encryption on their website and their money back policy for hacked or misused accounts, PayPal also offers two-factor authentication via security keys that generate new codes for every purchase. An optional customer service pin code furthermore enables users to authenticate themselves via telephone for quick help in the event of a crisis. Still, users should keep in mind that they share in the responsibility by creating and safekeeping a strong and secure password. The knowledge that unauthorized transfers will be fully reimbursed by the company is comforting though.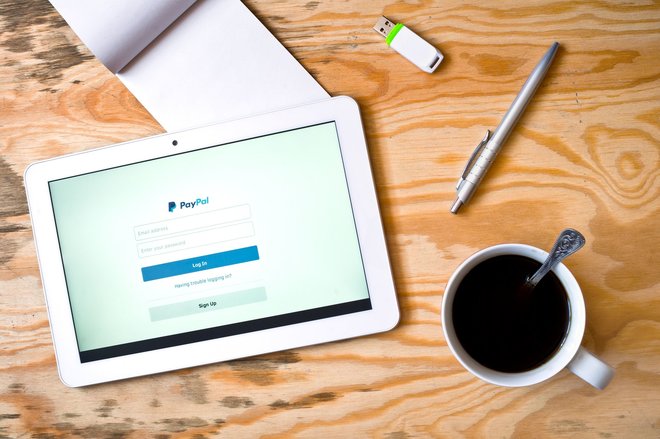 Faster and easier than online banking
Criticism
Time and time again, there have been reports that saving up money in your PayPal account can lead to issues. While buyers care very little about this vendors (who tend to build up reserves in their account) pay very close attention. Accounts can be frozen for up to 180 days whenever PayPal believes to have detected suspicious behavior. To be fair, according to my research, these cases seem to be getting fewer and PayPal's support sorts them out quickly. Good for them. Unfortunately, politics can also play into this. Various accounts were frozen because they were either blacklisted by the US Department of Homeland Security or their owners' names resembled that of suspects. Accounts held by WikiLeaks or Cuban vendors were frozen because of political pressure. Most absurd however is PayPal's tendency to freeze accounts that belong to family members of locked out users - this practice is reminiscent of collective punishment.
Conclusion
For buyers, PayPal is a great thing. There are no fees, accounts are quickly set up and online payments become a lot easier. 290 million users already rely on PayPal and cases of misused or frozen accounts are rare. Naturally, the thought remains that the company collects user data on a massive scale and demands fees from sellers - which they in turn will include in their pricing, naturally. Issues do occur but are usually sorted out quickly ever since PayPal ramped up their support efforts. If you're a frequent buyer on the Internet and you can live with the aforementioned criticism, PayPal could be a useful payment method for you.

What I would like to know: do you use PayPal? What are your experiences?

Pic 1, 2: Paypal Media Resources