5 forgotten Photo Commander gems
I'll let you in on a genuine Ashampoo secret: Whenever a new Photo Commander release is on the horizon, testers and technical writers sigh in unison. Because what's in store for them will be - daunting. You may feel tempted to gently stroke them on their foreheads and offer words of courage while they're hunting down bugs or come up with extensive explanations for the myriad of features in this mighty beast. Here's another confession: Aside from Nikolaus, the creator and lead developer, no-one really knows all of its features because there are just so many of them. This is why there's an awkward silence whenever someone praises a feature found in a competing product and somebody else replies: "Photo Commander had this since version 7."
In these moments, I'm happy that the lead developer still talks to me and doesn't slash my car tires. To ensure it stays that way and to help you get to know the program (which you may already own) better: Five great Photo Commander features!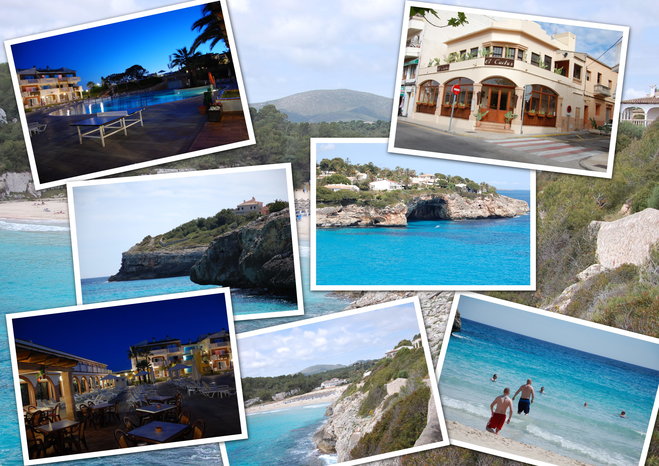 A two minute collage
Grandma up front
Back in the days, photography was an expensive hobby. You'd save on shots and break out a cold sweat once the film was full while the evening was still young. Today, whenever a few relatives get together you'll see your uncles get out their reflex cameras and start lighting up the scene with their flashes while the younger generation desperately tries to fight back with their cellphones. You end up with enough material to fill all of your holidays with slideshows or glorify each meeting in a 700+ pages photo book. Collages are a more elegant and exciting approach with multiple shrunk photos neatly arranged in front of a scenic background. Photo Commander does that and does it really well. Once you made your selection, you can move, rotate and adjust the color individually for each of your photos and apply other effects. Important: You can also adjust the positioning and move photos to the back or the front. So the cute grandma will move to the front while the red-faced great-grandpa holding a bottle of liquor will most likely move to the back. The cousin's glaring makeup surely could do with a few color adjustments and the annoying father-in-law is now nothing more than a nebular silhouette - perfect!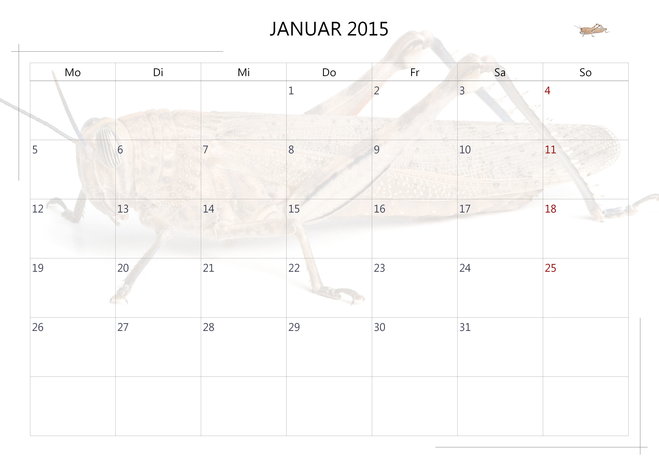 All-year fun with locusts
Passing through a bookstore around the end of the year, you'll be greeted with calendars of various types. Amongst the great classics with sparsely clothed ladies and beautiful landscapes, I recently began to notice exotic pieces with goats in trees, giant beer coasters or GDR tractors of 2016 - we're moving towards more individual approaches, it seems. DIY calendars on the other hand were a sorry sight indeed with barely enough room for your own photos. Photo Commander (as you might have guessed) gives you a lot more options. After the mandatory photo selection, you may select from a dozen different styles with different photo sizes, add your own special days such as birthdays and have your printer do the rest while you sit back and relax. Since it's so fast and easy to produce calendars, I'm having an ongoing competition with one of my colleagues: Every year, we each design a calendar for each other. The only rule: No blood, nothing disgusting and no nudity. That's why, for every month of the year 2015, my eyes wander over wonderfully well illuminated, spectacularly photographed - locusts. He on the other hand will continue to have the pleasure of looking at male tennis stars from the '70s in unflatteringly short pants for the rest of the year. We still like each other.
The devil's photo collection
Each of us pictures hell differently. Mine may include me having to wait in front of a dressing booth in a noble clothing store for hours while my girlfriend never exits. Another one of my more gruesome nightmares has Satan himself guide me to a computer and force me to rotate, brighten up or convert millions of images. Unlike my other hellish nightmares, this one may very well be real. Having to publish, correct, resize or send dozens of pictures usually means tough times are at hand. Photo Commander comes to the rescue with the integrated image conversion feature that allows you to rotate, resize, color-correct, apply effects and convert any number of images in one go. Once you click start, Photo Commander applies all the necessary operations. This feature has already saved me tons of time, work and frustration and still gets ignored by many of our users. Shame!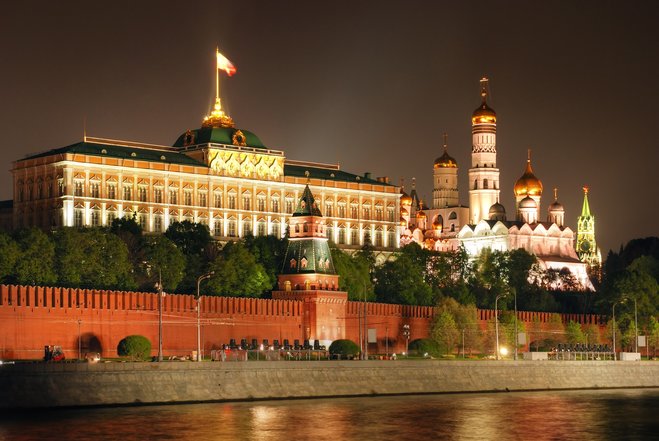 Even the Kremlin isn't save from hideous cards
Pixels at the Kremlin
Sometimes you wish you didn't have Internet access. For example, when people still come up with Word Art greeting cards that make you feel like you're back in the '90s. Suddenly, you wonder if Boris Jelzin ever received one of these and whether their creators got paid a visit by the KGB, a severe admonition included. There are multiple applications for this on the market but you should save your money - and try the "Frame / Card" feature. It includes a myriad of themes, frames and shapes created by our designer Katharina with much love for detail. You'll most likely find a suitable motive for every occasion (unless you're looking for "Get well soon after your recent blimp crash"). Just select a theme, add your photo, customize the text if desired, done.
Stolen cleavage
Filled with the joy of her splendid vacation, one of my friends posted bikini pictures of herself to document the beauty of Italian beaches (and her respectable dietary efforts). She might have already completely forgotten all about it when she received a highly immoral offer from a stranger on Facebook. After a confusing dialog and a reverse image search on Google she found out that someone else had used her images to advertise their escort agency. According to the ad, she would love to come by and lighten up the evenings of lonely men. After a minute-long screaming fit, she therefore deleted all the images and decided to only post fully-clothed pictures from there on. Even without female charms, your images are under constant threat of being stolen on the Internet. That's where watermarks come into play. The aforementioned powerful conversion feature (see above) allows you to add an image to your photos as watermark with custom opacity and position settings to mark them as your property. This one has proven immensely useful for me in keeping others from using my portrait photos on their Halloween sites.:)
<strong>Author's note:</strong>
I'm unsure whether these really are the most important unknown or seldom used features of Photo Commander since there are so many! Please include in your comments whether you would like a follow-up article!
  

Other hidden treasures: 5 forgotten WinOptimizer gems and 5 forgotten Burning Studio gems