Windows 10 Upgrade – Free is too expensive?
It's a bizarre situation: Microsoft offers a free upgrade to the latest operating system to its users - and they just say no! Or more precisely: They do upgrade but not in droves as Microsoft had planned. Windows 10 was supposed to run on more than one billion computers soon, that was the goal. At the beginning of 2016, roughly 200 million have installed it. And then Yang Yuanqing, Lenovo's current CEO who used to be a reliable ally, made the situation worse by openly criticizing the many issues especially users of older machines were facing with Windows 10. But Windows 10 still has a lot to offer and runs, to sum up the many tests, quite smoothly. Read on to learn about what you can expect from Windows 10, who really needs the new operating system and what risks are involved!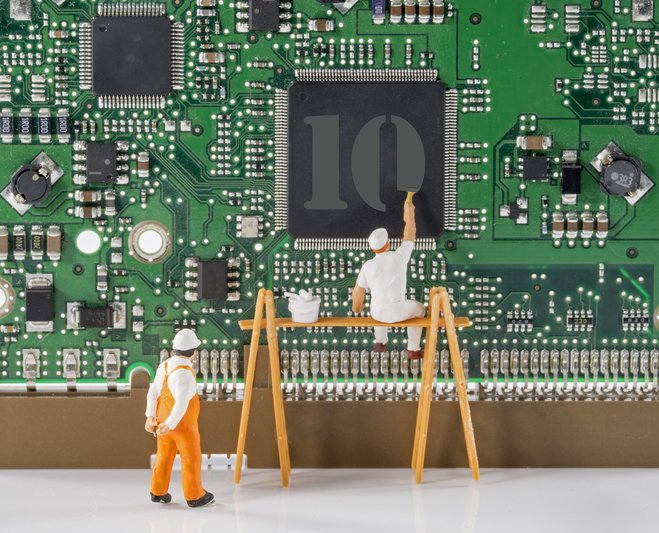 What Windows 10 has to offer
Let's look at the highlights first: Number one - the return of the start menu - will have many breathe a sigh of relief. Yes, the tiles are still there but everything feels familiar. A new addition is Cortana, the personal assistant that listens to your voice and can handle appointments, navigation and web searches for you. For this to work, she needs to know a lot about you and have access to various system areas, a thorn in the flesh of privacy advocates. The new Edge browser looks nice, runs fast - and also happily collects data so make sure to get your privacy settings right. Nice: Multiple (virtual) desktops allow you to assign your windows to dedicated work spaces (work, private matters, gaming) to keep things organized.The boundaries between devices are blurred - if you're using a Windows cellphone, an XBOX or Windows tablet. You can now use apps on all of your devices, run an app on one device and have it send its output to a different one. Gamers can get more gaming performance out of their hardware with DirectX 12, certainly a welcome benefit to that target group. A new email application with news support has also been added, both very usable and comfortable to use. As far as overall performance is concerned, Windows 10 launches faster, performs slightly better than previous versions and supports USB 3.0 out of the box. Small caveat for Media Center fans: That program is now gone.
Data privacy - the sore spot
The release of Windows 10 met with a lot of distrust. It was quickly called a data hog and, indeed, Windows 10 phones home a lot when the express settings are used. The reason for this is that many new features such as Cortana or the handwriting and voice recognition need to "get to know" you first to work properly. If you don't plan on using these features you may either adjust the privacy-related Windows settings manually or use third-party applications such as Ashampoo® AntiSpy for Windows 10. But make no mistake, Microsoft's privacy statement is pretty clear in terms of the commercial use of your data. It openly states that data will be used to personalize ads and make them more relevant to you. Once it became known that your location could also be determined (either using your IP address or GPS, if available) discussions heated up a little more. That Windows has always been collecting usage data (but never to this extent) in the past didn't really help to defuse the situation. Since this is a complex topic it deserves a separate article that will arrive soon, I promise.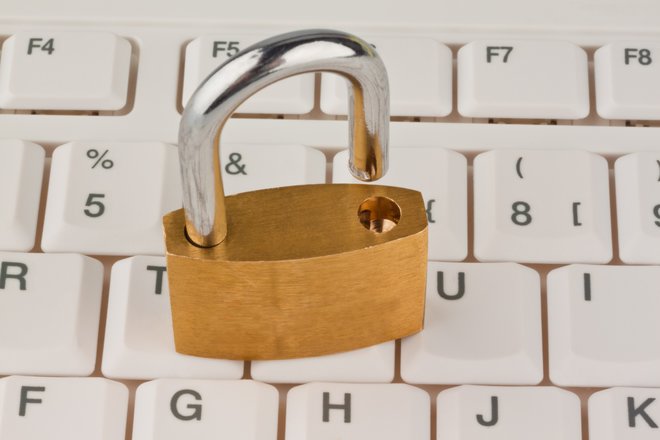 Windows 10 upgrade risks
Since there are no official figures I've pored over a dozen forum posts, hunting for problem descriptions and calls for help on this topic. My estimate is that 90% of users did not experience any notable issues, 5% had to deal with (solvable) driver issues and the rest were faced with serious problems. From a computer scientist's view, this is a respectable achievement, a mammoth project like this will never work out flawlessly. But let's not forget that each case in which a PC no longer boots up may still pose a catastrophe for the affected individual. Microsoft and various web sites provide users with hints and advice but a few users were still doomed to reinstall their systems. I chose to backup relevant data to an external hard drive for the 5 upgrades I did (they went well), just in case. It may only be a minority that experiences serious issues with the upgrade but problems do happen.
Who should upgrade
According to Microsoft, everyone. If you ignore the marketing buzz, things will start to look different. Sure, if you really need all the latest features you should definitely upgrade. Then again, I know many users that love Windows 7 and simply don't want them. Why should they install Windows 10 when Windows 7 will still be supported by Microsoft until January 2020? Future-proofness may be a reason but, let's be honest, nobody knows what the IT landscape will look like 3 years from now, it's all just speculation. Windows 8.1 is a special case, some love it and many hate the dominant tiles and the missing start menu. The latter may find salvation in the more traditional look of Windows 10. Gaming enthusiasts that want to profit from DirectX 12 for faster and better graphics also don't have a choice, Windows 10 has a monopoly in this area. And to all those who are disappointed: Is your current system unstable and annoying? Here's your chance for redemption. Everyone else can choose more or less freely since Microsoft has began putting more pressure on users.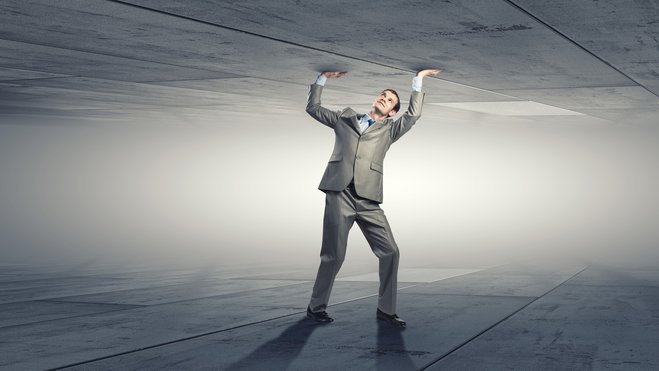 The forced upgrade
I can understand Microsoft, they believe in Windows 10 and they want to minimize support efforts for older versions. They also want to make money which is why they're pressuring users to upgrade. I get it. But if this means silently downloading the upgrade in the background or hiding it among essential Windows updates things start are starting to get ugly. Users have the right to refuse the upgrade. They might have purchased an older version and it's their decision to continue using it even if that might collide with Microsoft's interests. And they might have good reason to do so. Maybe they're using an application that is incompatible with Windows 10 or rely on (mostly older) hardware for which there is and won't be a Windows 10 compatible driver? Or (most importantly) perhaps they simply do not want to upgrade? Whether it's the fear of upgrade risks or just fondness of the current system (yes, that does happen!), Microsoft has to respect that. And if they don't, they'd better start selling annual licenses or turn Windows into a subscription model, which may be what they're going for in the long run. At least, that would be a transparent approach for buyers.
If you're still running Windows XP or Windows Vista, here's a tip for you: You can obtain a valid Windows 7 license for as little as $20 on Ebay or through other online sources that will even make you eligible for the free Windows 10 Upgrade.
Now, it's your turn!
What I'd like to know: What are your experiences? Did you upgrade, did you experience any issues?